About 3 months ago, I was introduced to Chrissy at Habit Salon to get Habit Hand-Tied Hair Extensions. Little did I know, the technique and the team changed my life and allowed me to live my best hair life ever! Truly! I'm going to share all about the extensions today, answering TONS of your questions that you've had over the past few months.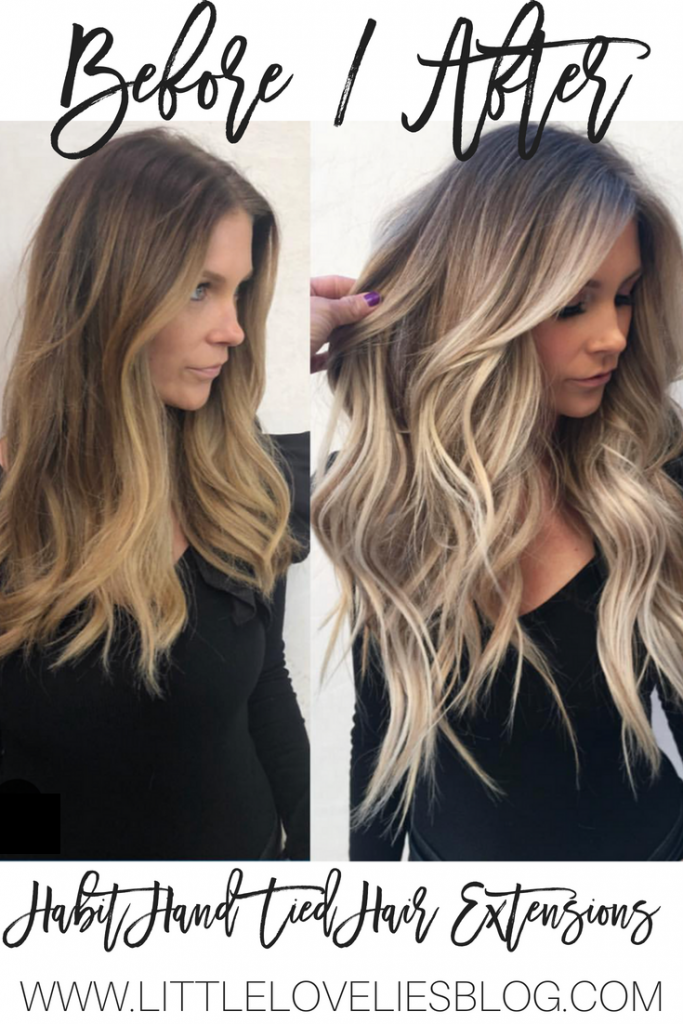 I thought it would just be easiest to jump right in to the questions that you all have asked, and please let me know if you end up having more questions or ones that are unanswered and I'll add them!
What brand are your extensions?
The brand of hair is called Bombshell and it's created by Chrissy who is the owner of Habit Salon in Gilbert, AZ.
Are your extensions sewn in?
The technique that Chrissy and her team use is called Habit Hand-Tied Extensions where the wefts are added to your hair by beading and then hand-tying the wefts to your natural hair.
How many wefts did you get?
I have 2 rows with a mini row, and each row has 2-3 wefts. This is all dependent on your natural hair and how thick it is already. The rows and wefts vary per persons natural hair.
What color did you get?
Chrissy's team evaluates your needs based on your hair goals as well as your natural hair. I just told Chrissy to do what she wanted and I've LOVED it both times. I have highlights and lowlights, but I'm unsure on the exact colors and technique used to create my exact color combination.
How long does it last?
You will need to get your extensions moved up every 8-ish weeks, depending on your natural growth. I thought I would be able to go more like 10-12 weeks, but with my hair growing so fast, 9 weeks was the limit for me! However, when you go in for the second time, you will get the rows moved up rather than purchasing new hair each time!
How much does it cost?
This is dependent on your hair goals and natural hair, how many rows you get, how much hair is used, the color you want, etc. The best bet is to text Chrissy at 480-250-2700 with your current hair, hair goals (a photo helps) and she can get back with you a quote. There is a pricing page on the website as well.
Will you continue to get extensions?
I hope to! I know it will be harder once the baby comes this fall, but if I can't keep up with the extensions I hope to at least go to Chrissy for color and then possibly figure out a clip-in possibility to stretch my time in between going. We will see what is feasible when that time comes!
What other brand of extensions have you used?
This is my first time having permanent fixed extensions! I LOVE them. I have tried the Hidden Crown Halo and several different clip-in options but they all gave me a headache! This is the first brand/technique that hasn't caused headaches and I love the way they look!
Can you work out/pull your hair up with these extensions?
Yes! I pull my hair into a bun, ponytail, braids, etc all of the time! The way they tie them into your natural hair line and smudge the color makes it to where you can't see the extensions in a pony or bun! I'm obsessed with mine in a high pony!
Do they damage your hair?
I think when you do anything unnatural to your hair, it will damage it over time. This is the LEAST damaging technique for hair extensions, and I have seen very little damage to my hair. I continue to take my vitamins and use great products to keep my hair in great shape!
What products do you recommend for using while having extensions?
Here are my current favorites & what I'm using. I switch back and forth between the wand and curling iron, but love both and they are at different price points. Some of these are the haircare products that Chrissy and her team recommend as well:

What is the upkeep like? Are they hard to wash? How often do you wash?
The upkeep isn't as bad as I thought it might be! The seemed pretty heavy at first until my head got used to them. It obviously takes way more time to dry them than it does without extensions, but then I only wash once a week! I ALWAYS blow dry these as they get really matted if I don't. I recommend never letting them air dry if you can avoid!
How long does it take to get in and out?
I was there for pretty much an entire day! They work so hard and efficiently, but in order to do all of the services, it takes a good 5+ hours!
How can I find someone in my area that does Habit Hand Tied Extensions?
There is a list of educated/certified specialists on the Habit Salon website. I wouldn't recommend going to someone that wasn't certified! 😉 If you are a hairstylist and would like to be certified; see their Haircation info.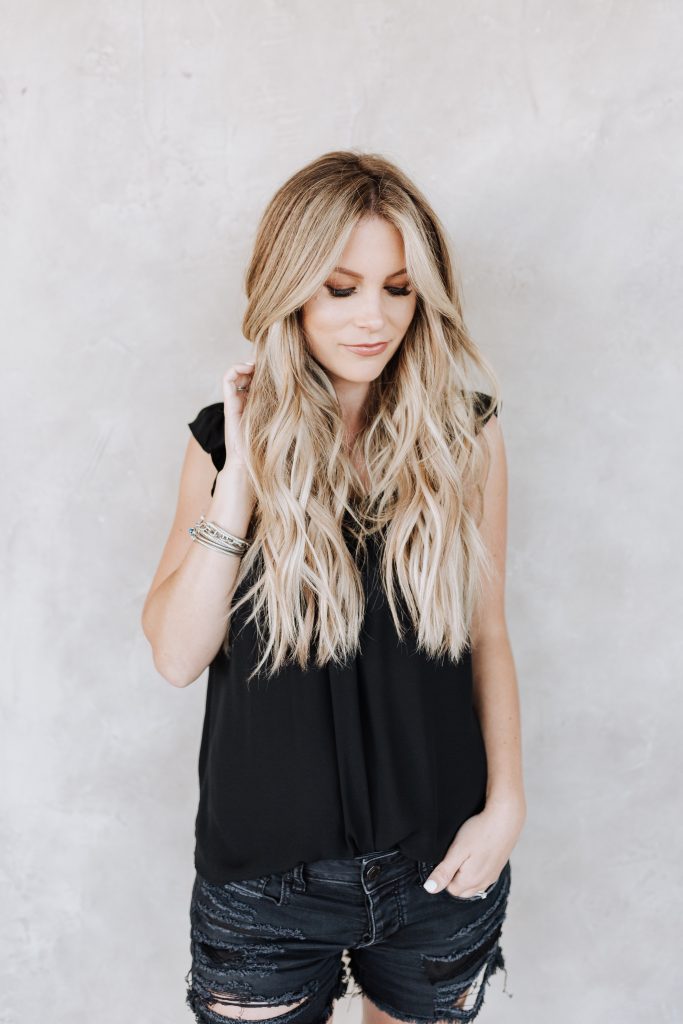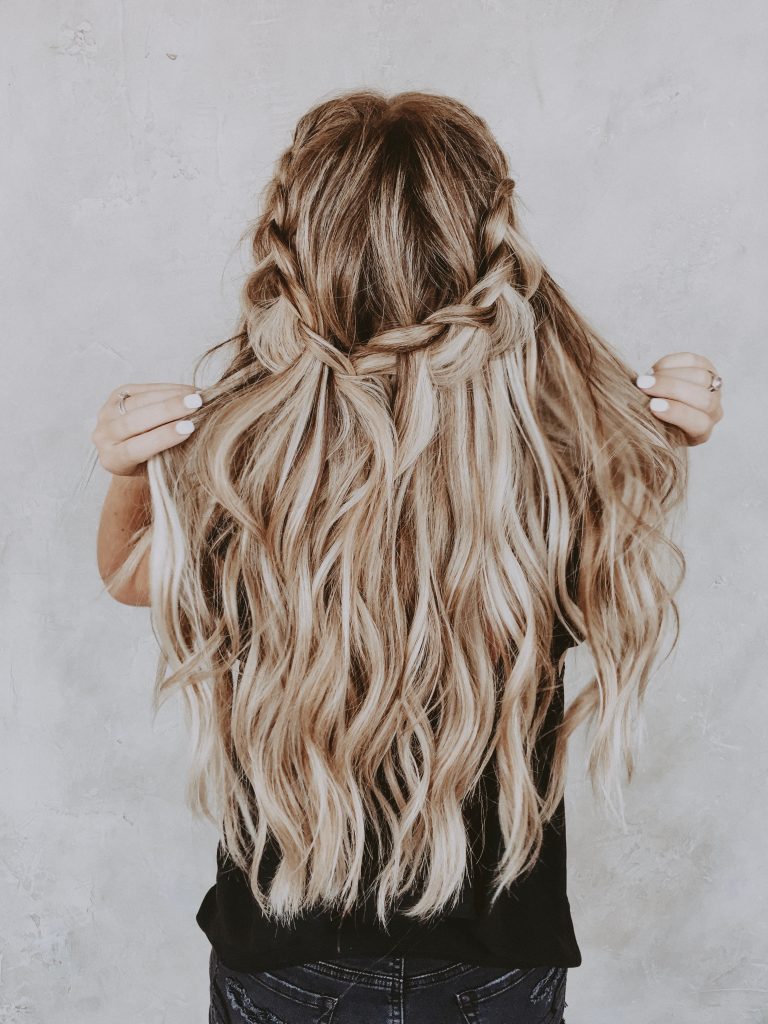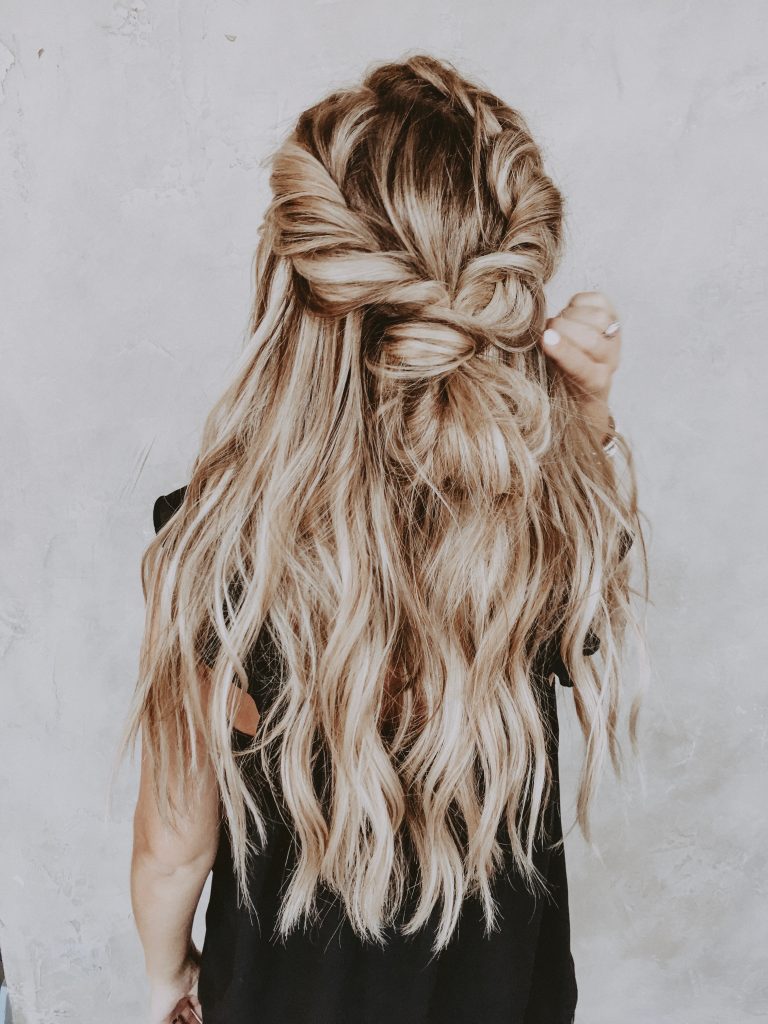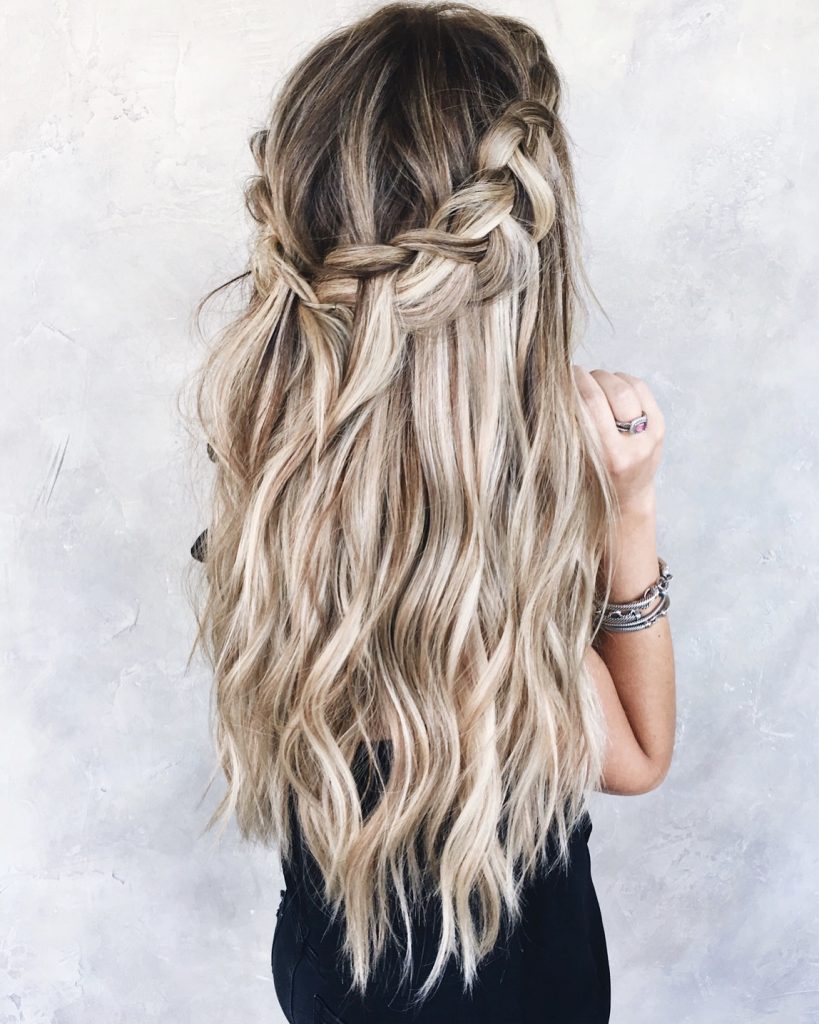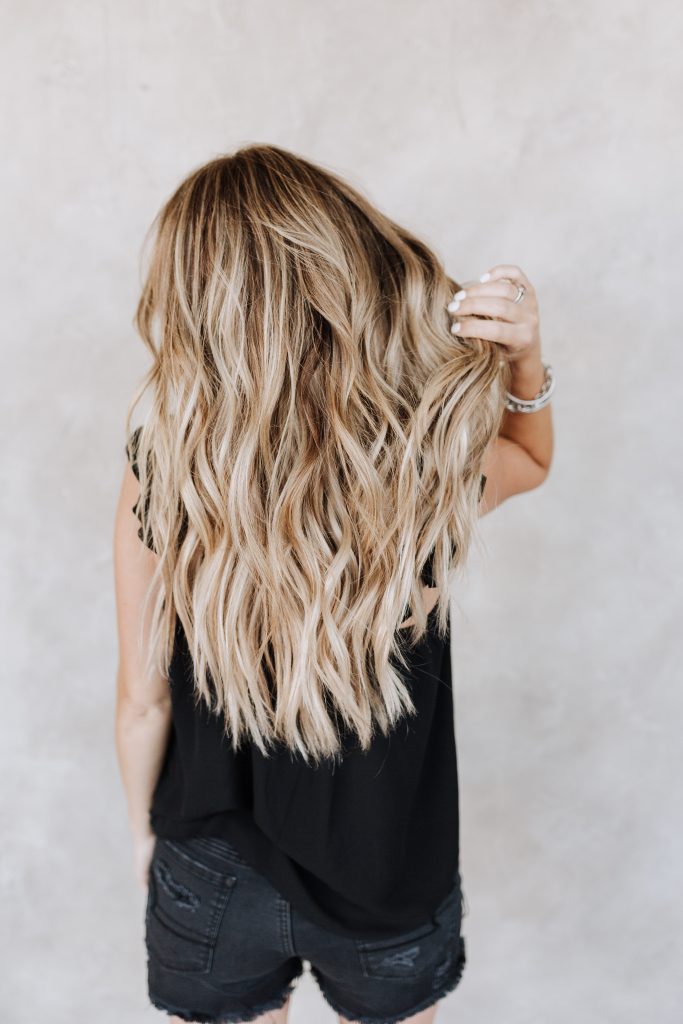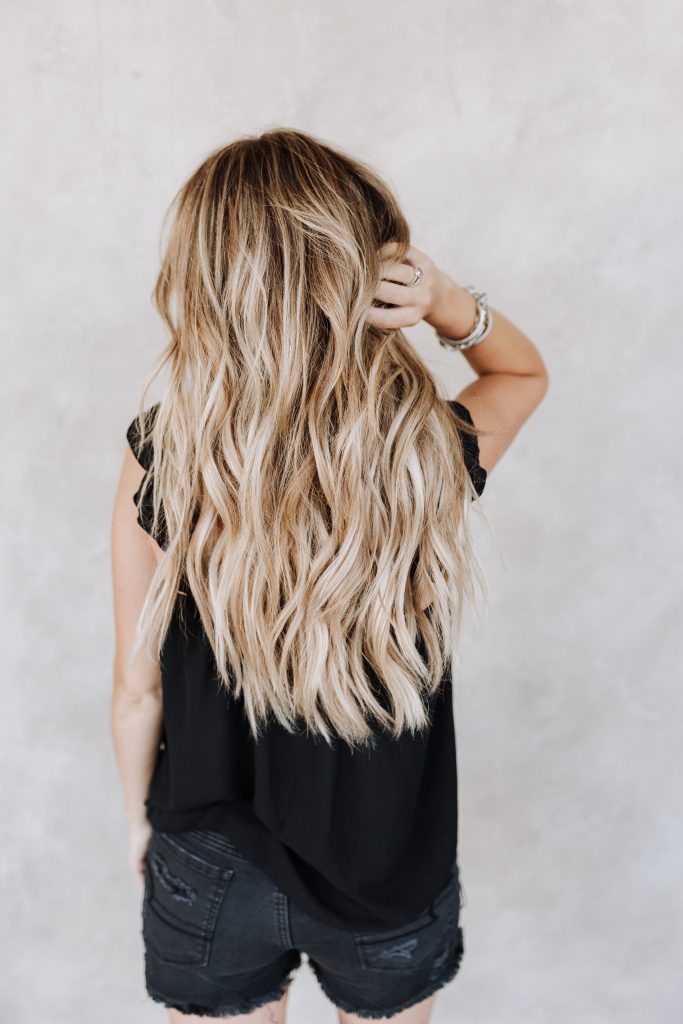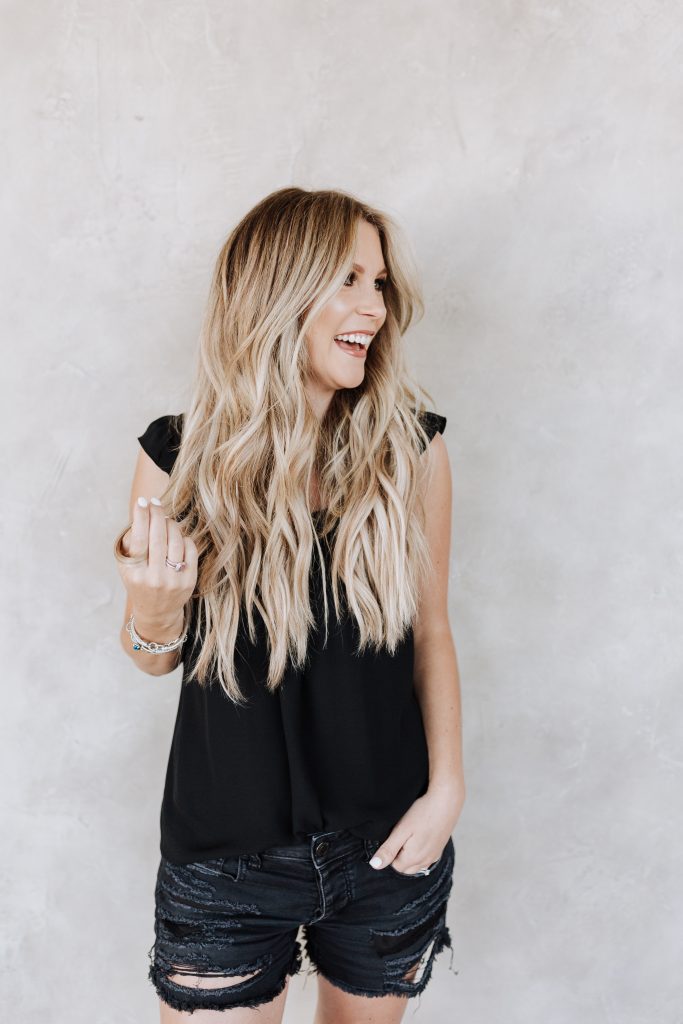 I'm overall pretty obsessed with my extensions and even more obsessed with my color! I will definitely be keeping up with it as long as I can! Chrissy is THE BEST and I feel so blessed to be able to work with her!! Please let me know any other questions you may have and I'll get them added here! You can find Habit Salon and Hair by Chrissy on Instagram!