SURPRISE!!!!! We've been keeping a bit of a secret around here! We're pregnant & expecting our little baby #3! We're so excited to FINALLY announce the news!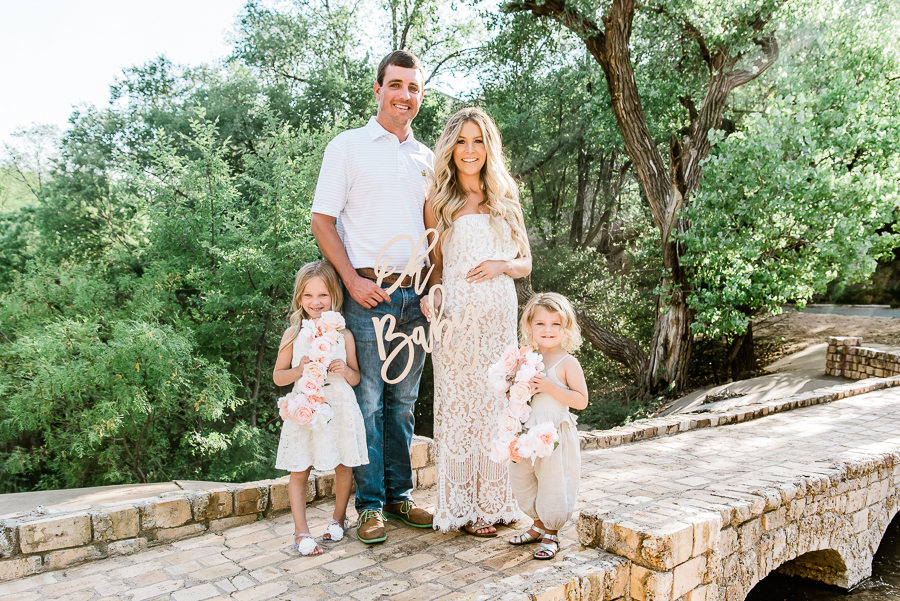 I feel like I've been keeping this secret for so many months, but we wanted to wait for the right time to share! Our little family is growing and we couldn't be more thrilled! Nichols, party of 5 will soon be the new normal! Little Nichols number 3 is estimated to join us early November!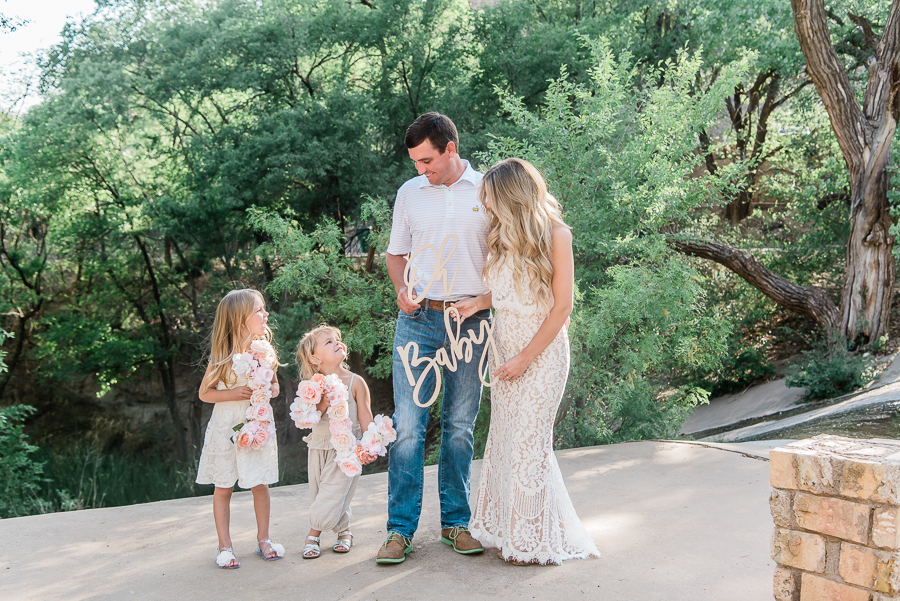 I'm sharing all of the details and hopefully answering some questions you might have! I have always used my blog to document our milestones, so I want to remember all of this too! So here it comes…all of it…ha!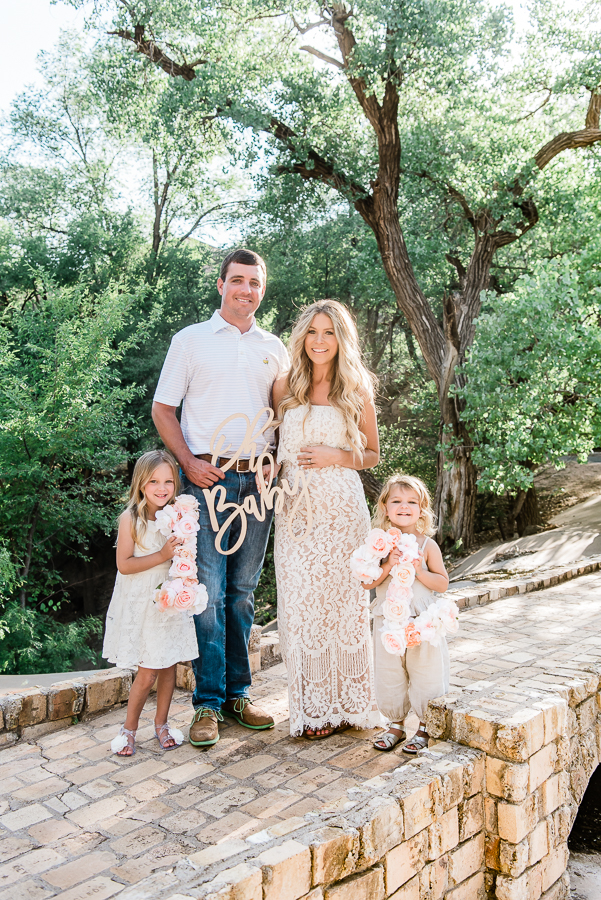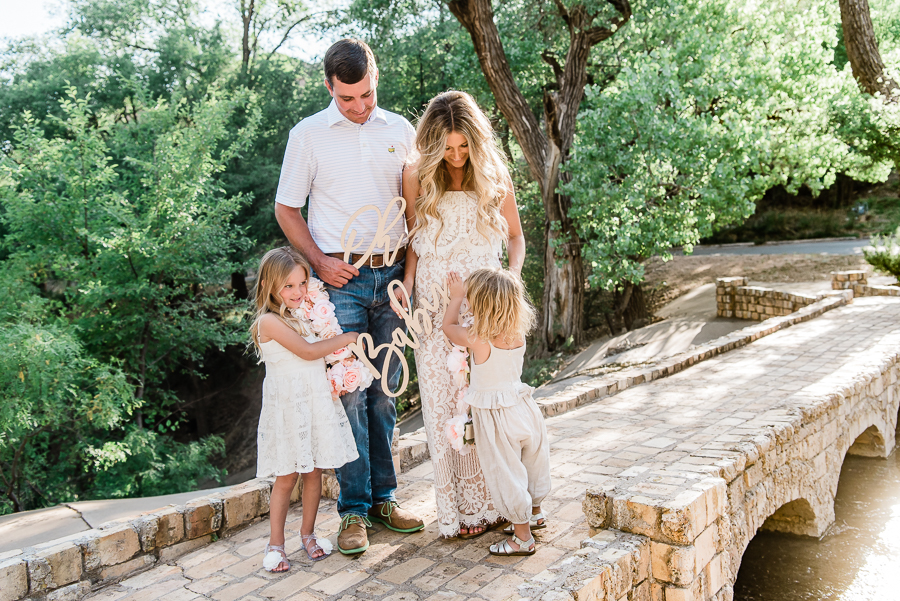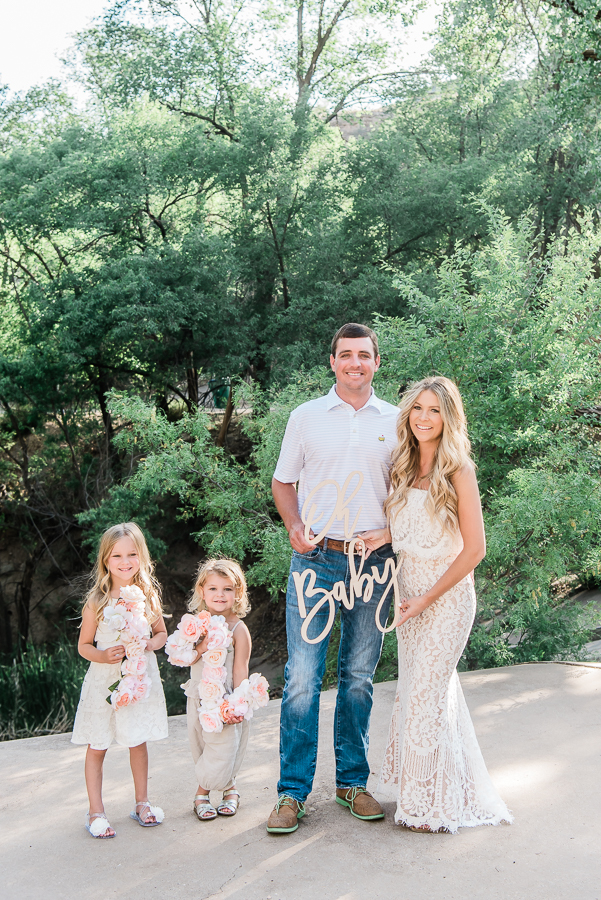 HOW/WHEN WE FOUND OUT
We found out I was pregnant right before my first trip to Florida this year in March! Little did we know, it turns our we made the sweet baby while in Breckenridge skiing in February! It was all God's plan, because we had been talking about planning for #3 and possibly start trying in the coming months of summer. God had other plans for us and boy are they sweet and perfect plans! I found out by a home pregnancy test after I realized I was leaving for a trip and hadn't had a period in a while! I usually track my cycles in an app, so I checked the app to see when I should have started and it turned out that I was almost a week late! I thought it was probably from all of the travel, but when we got home from dinner that night I just decided to take a test to make sure before we left the next day for Florida. I quickly saw the second line pop up and kind of started to freak out! I put the girls to bed and started to get ready for bed myself, when I took the test to Brett and said…well…ready or not, here a baby comes!! He was so thrilled but really we felt very cautiously happy since we had been through losses before.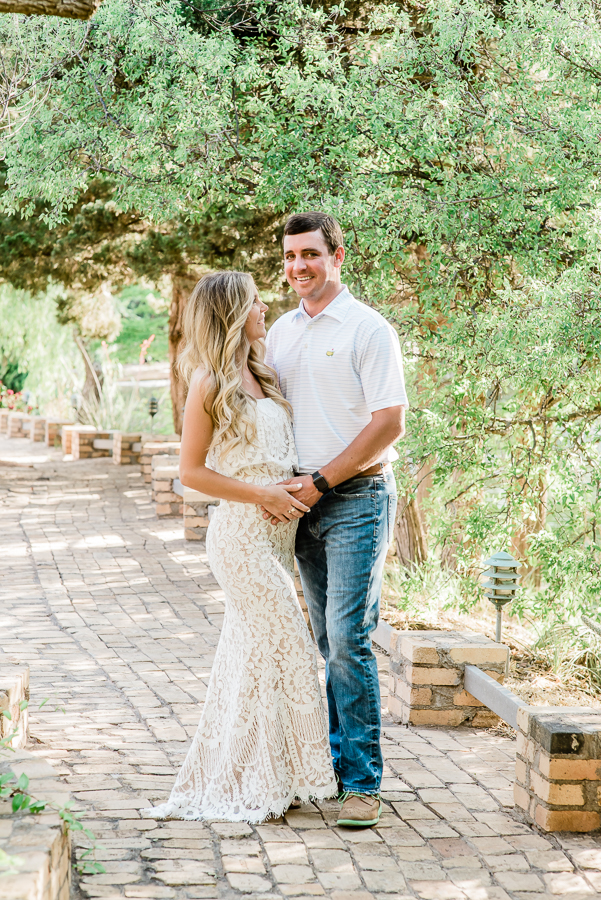 In October of 2016, I experienced my first missed miscarriage and in July of 2014 I experienced a chemical pregnancy, so we had been through this before. Cautiously excited, we celebrated together and got to keep this secret to ourselves for a while! Allllll of the prayers for a healthy baby and pregnancy started at that first thought and I'm so thankful for God's plan for us!
**If you are or have experienced loss or fertility struggles, please know that God is preparing your special time for you and is and WILL heal your heart from loss. We are forever changed by our loss, but continue to trust in God's Will that it was his timing and perfect plan. Please know that you are worthy and wonderful, and your loss and struggle do not define you! You will have triumph over the trial, just keep trusting in and holding on to His perfect plan for you!**
THIS PREGNANCY SO FAR
So far, I'm feeling so good! I'm in my second trimester between 15 and 16 weeks, starting to show a little bump and feel flutters of a healthy baby kicking! The baby is now the size of an orange! We've had 2 sonograms – one at 8 weeks and then one at 13 weeks – and also got back our genetic blood test that everything is normal! We feel so blessed!
I was incredibly sick with my first and second pregnancies that I expected to be very sick this time too! I've been pretty lucky to have minimal symptoms and only been sick a handful of times. This pregnancy has been so different from the first ones, it's made me a nervous wreck that everything is okay! I'm constantly reminded that every pregnancy is so different and to not worry! I've had zero aversions (thank God I can still love coffee because I hated it with my first two pregnancies – totally not normal) and hardly any symptoms! I wasn't too fatigued until the end of my first trimester, so I've actually been feeling fairly normal! It has been a pretty seamless pregnancy so far which is great since I've got 2 littles to love, a family to take care of, a house to tend to and a business to run!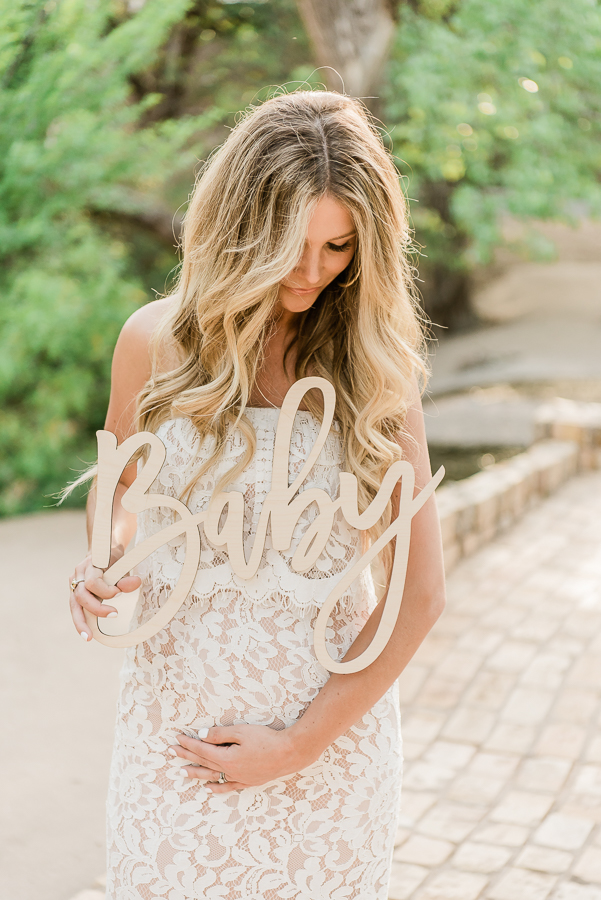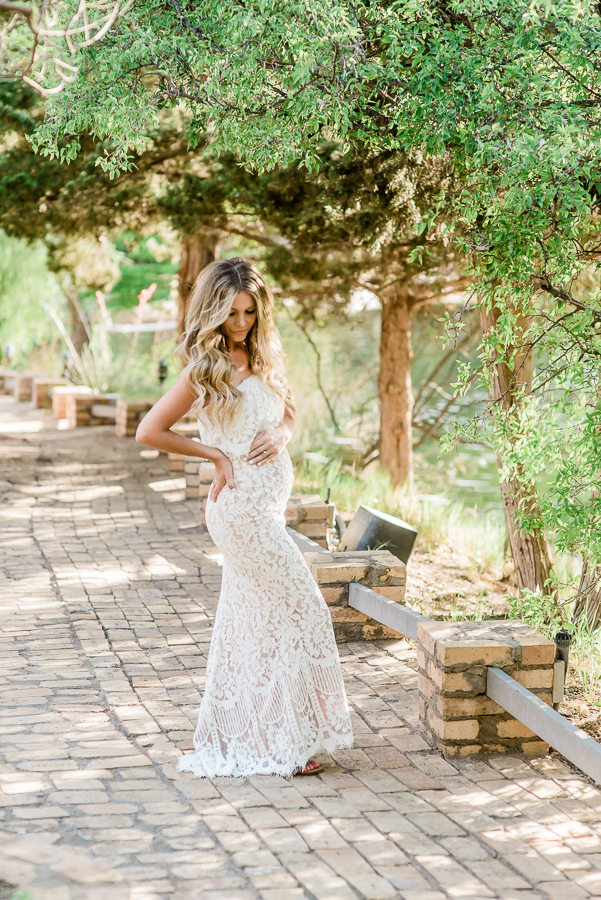 I'm starting to show a little at 15 weeks! This just recently happened so I thought it might be time to announce so y'all don't think I just ate too many double cheeseburger happy meals (which I have… haha). I started showing around this time with the other two, so I really expected to show sooner with the third! It's been pretty easy to hide until now (especially in swimsuits).
Cravings have been pretty mild. I love salads and sandwiches right now. Also, I've literally lived on McDonald's breakfast for weeks now. Sausage McMuffins and a coke with extra ice have been my best friends. I'm not really loving pizza and Chinese food which is so weird! But, I'm really thankful for my love for coffee to still be alive!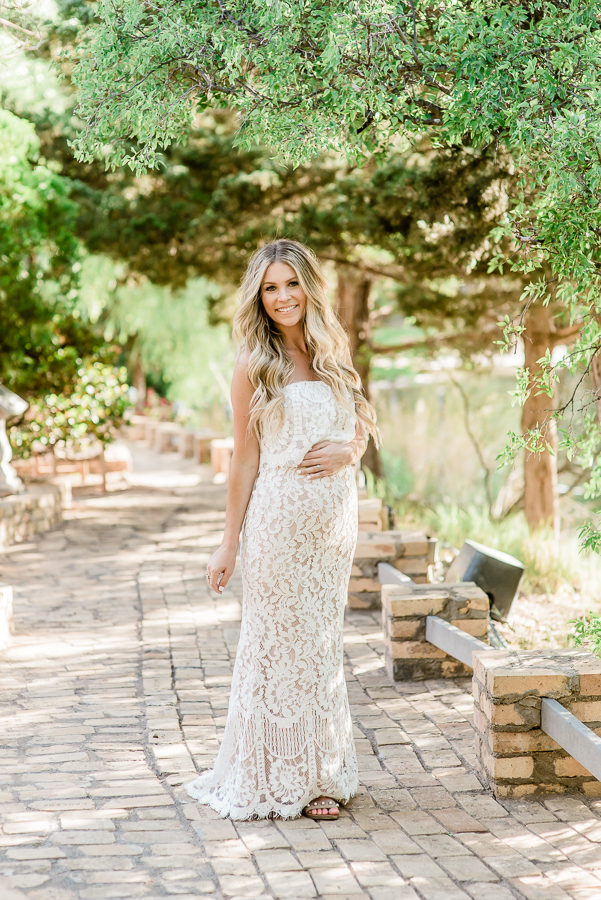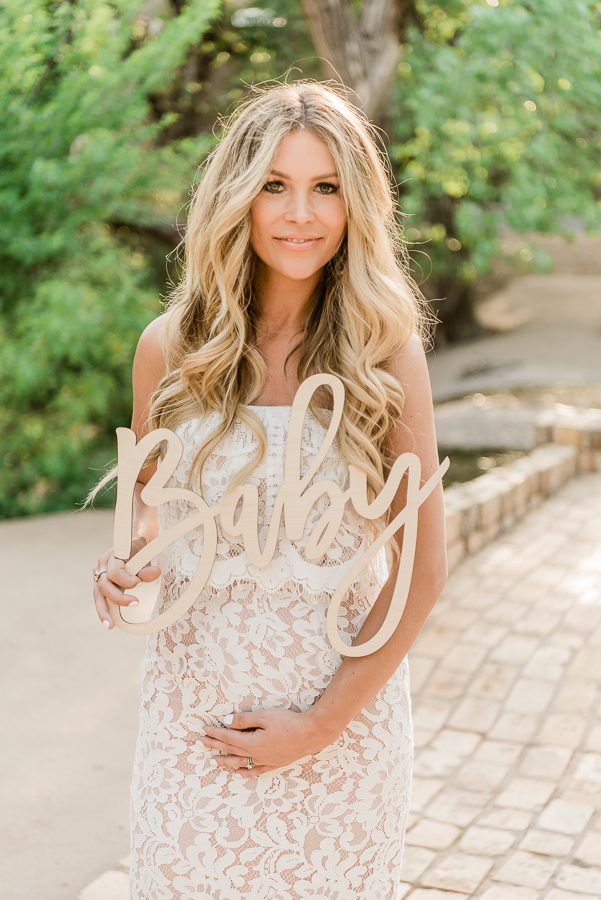 HOW WE TOLD
We told our families after our first sonogram at 8 weeks! The girls opened their Easter baskets and presents to a sonogram and surprise of their new sibling! Laikyn said, "Oh I've been praying for a baby brother every night!!!" Melt my heart. Lennie talks about the baby some but tends to normal business mostly! Ha! They will both be such amazing big sisters!! Lennyn has announced to the public twice now – once at the convenience store check out and once inside McDonald's, "Hey!!! My mommy has a baby in her tummy!!!" Can't help but laugh about that. So more people probably know than I intended but it's okay!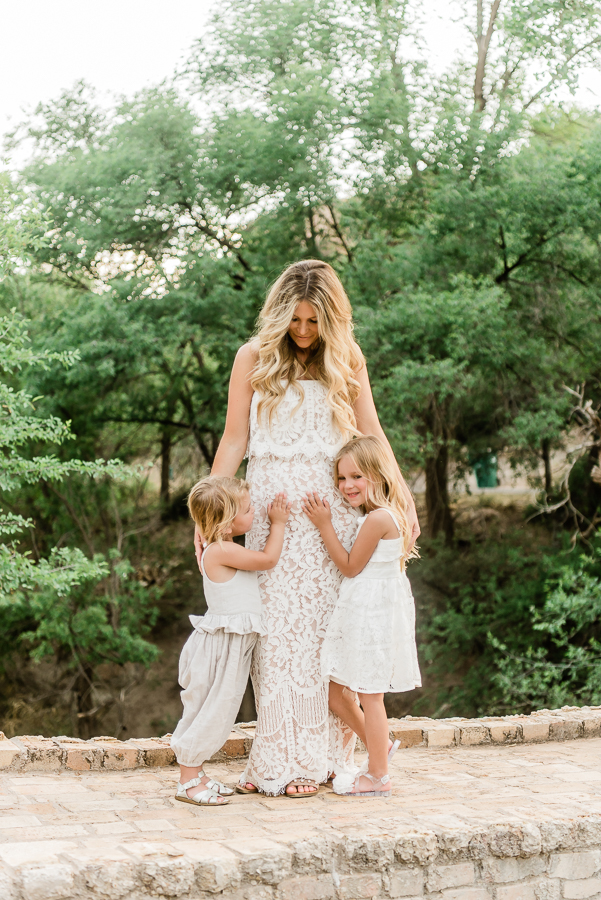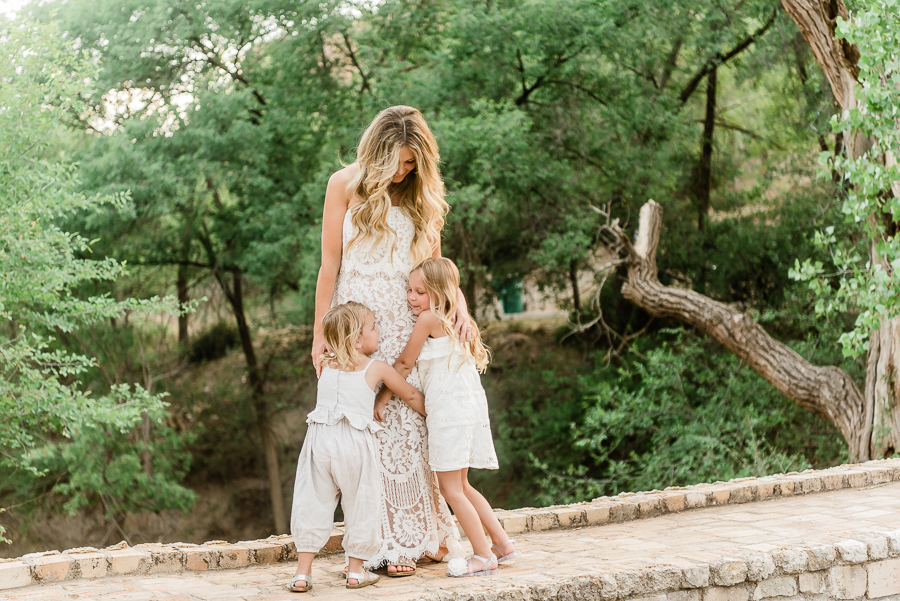 We saw my parents over Easter so that was a great time to tell them! Of course, everyone has been thrilled for a new baby!
We told my sister with a birthday card since the baby is due on her actual birthday! So special!! It felt so good for my family to know! This secret was EXTREMELY hard to keep from parents and sister, so it felt like a sigh of relief when I finally got to tell them!
Brett's family was told a couple of weeks later when we could finally make schedules work to see them! Everyone is so thrilled for the new baby and we are so excited for the baby to have a cousin close in age!! Brett's sister, Lindsay, and her husband, Kurt, are expecting their first baby girl in August! These two will be the closest cousins in age on both sides of our families so we are thrilled!!
NEXT STEPS
Prayers for a healthy baby and pregnancy!! We have planned for this to be our last baby, so we decided on a surprise gender at birth! We'll be waiting to find out gender which has been so laid back for me but stressful for my family since they want to plan! Haha!! I thought I could never do this, but I just know I'll never get this special surprise again in life so I'm thrilled to do it now! We will be SO thankful for either gender and just want to enjoy the pregnancy either way! Daddy is really hoping for his boy, but I'm secretly thinking three girls would be sooooo sweet. I also would love a boy and he's a great Girl Dad so we are so thrilled either way! It will be such a special day!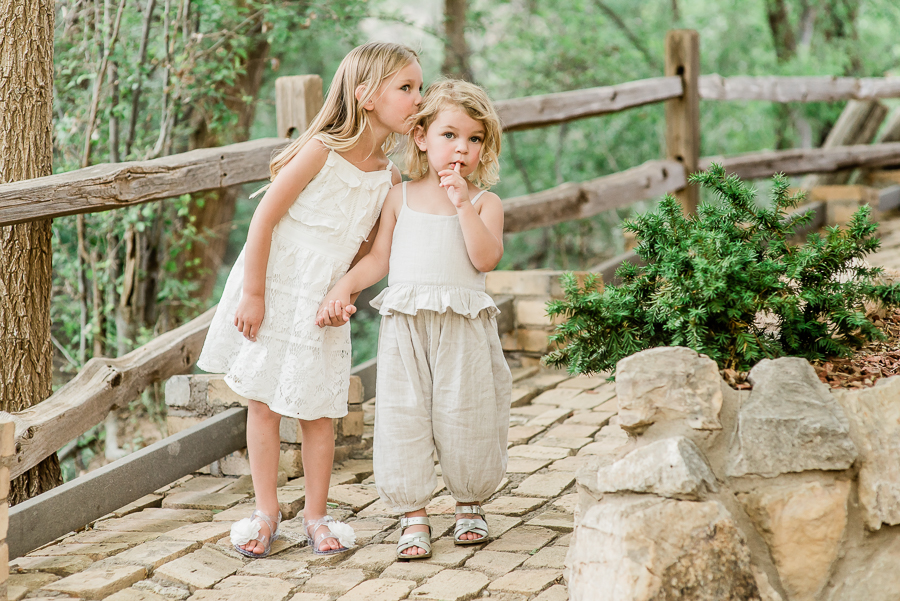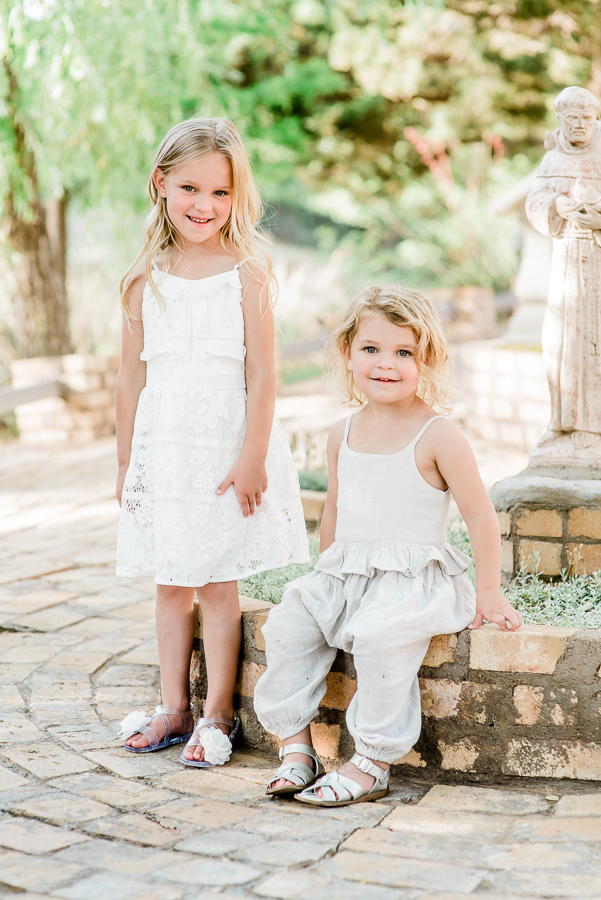 We're currently trying to figure out where the baby's room will be and if the girls will share a room or we will give up the playroom. It's little things that we're planning for but trying to do early since the baby will be coming in the MOST BUSY time of the year – harvest and ginning season as well as Q4 for me!
What's next for Little Lovelies?
Same ol' around here!! I still plan to post on here 3 times a week, share outfits on IG and even have lots of maternity and non-maternity options for y'all! I tend to write about whatever is going on in our lives, so you might see more pregnancy and mommy related things around here, but still expect the normal try-ons (finally so excited to not have to hide my bump!!!), fashion and lifestyle content! I'll be able to travel for several more weeks before the third trimester and baby comes so really no changes!
Once the baby is here, I will need a lot of help but I plan to still run the blog full time! Since my family relies on it financially now, and I feel satisfied doing it, we will continue it as long as it's God's will for us! I will always share my life and heart with you all, so thanks for your support through every life change!!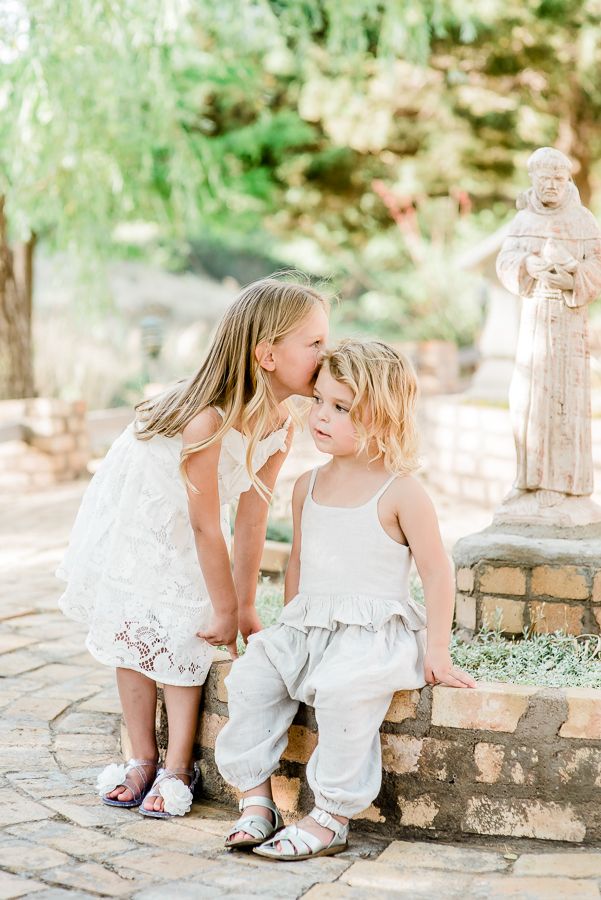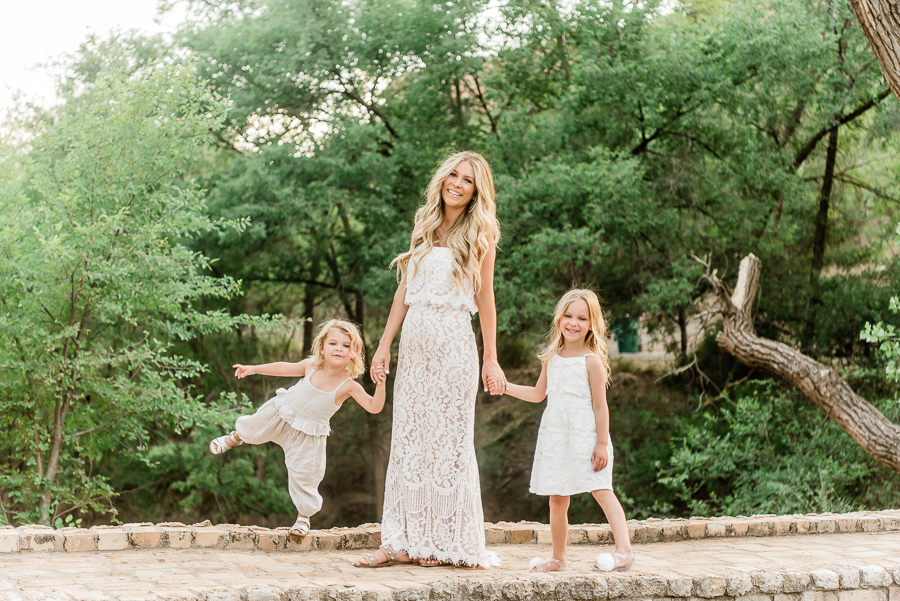 That's all for now! I will probably share a first and second trimester bump-date soon so I can remember all of the things I've gone through and documented these past few months! So excited to finally share the news with y'all!!! Thank you so much for your prayers for a healthy pregnancy and baby, support through changes and just for loving me and this community! Y'all are truly the best, and I feel so thankful I have this space to share with you our exciting news!!!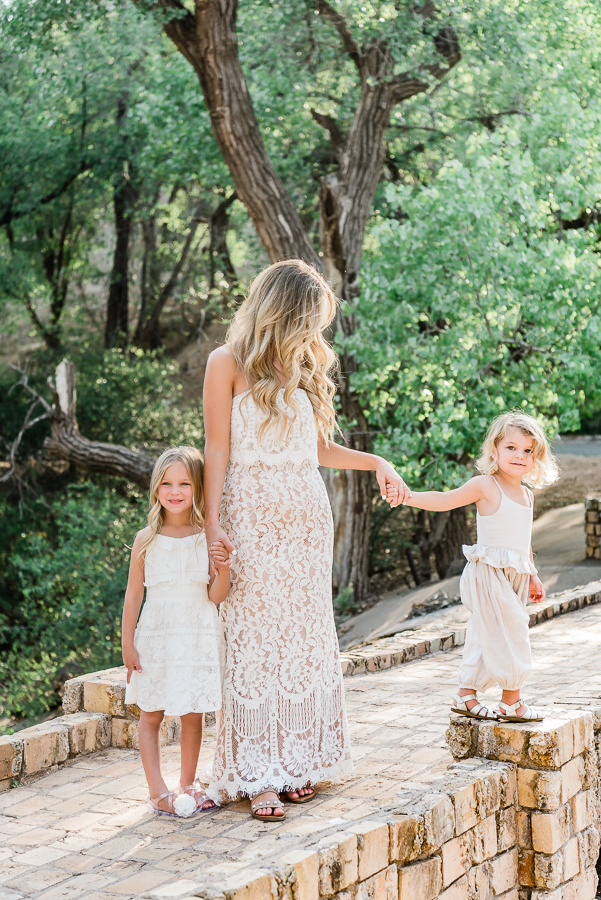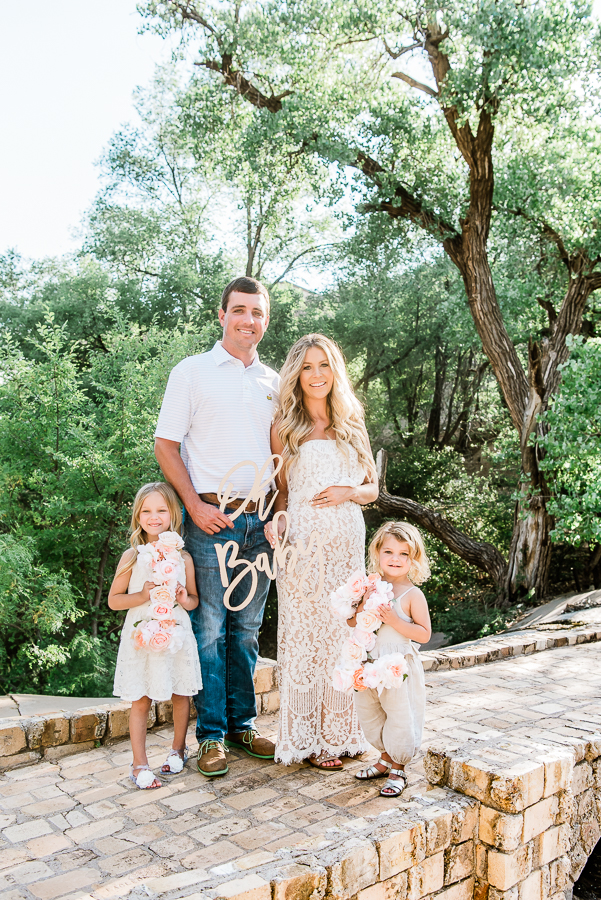 ---


Photos by Lissa Anglin Photography
My Dress (non-maternity, wearing one size up US6) // My Shoes // My Earrings
Laikyn's Dress // Shoes
Lennyn's Romper // Shoes
OH BABY sign
Floral Numbers
November will be here before we know it so I'm just soaking up every minute of this pregnancy and my girls while they're growing so quickly! Life might get crazy with 3 littles, but I wouldn't change it for anything in the world! Our family is feeling so blessed!!