I'm so excited for today's post because you'll never guess where I found these cute and affordable New Years Eve outfits!! You could easily wear them through Christmas for holiday parties, too! Walmart is absolutely killing it this year in finding the best outfits for the lowest price! I'm amazed every time I'm on the website!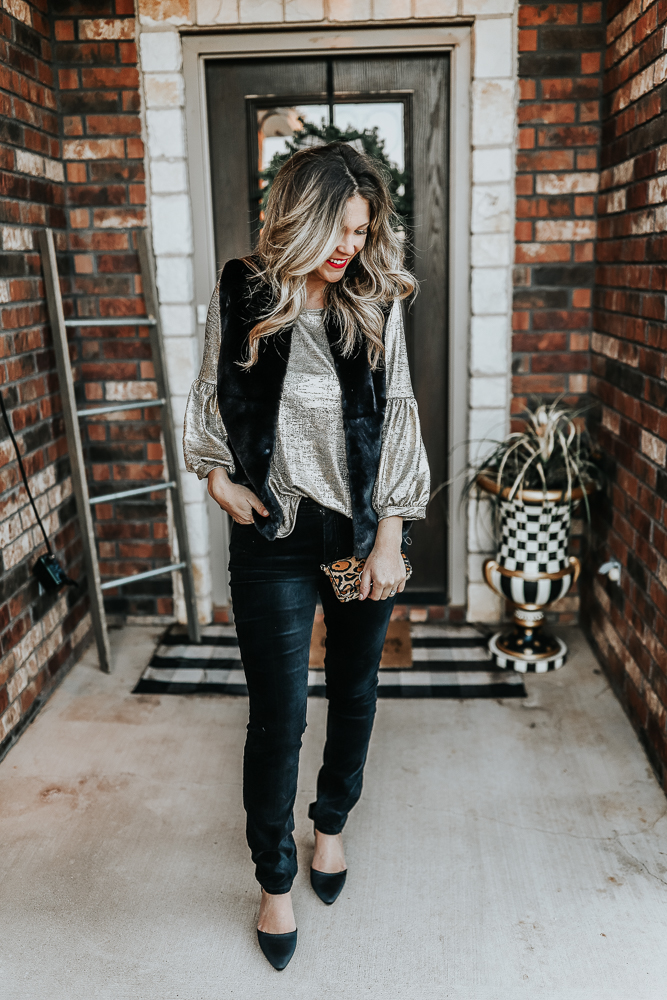 top // vest // pants // clutch // shoes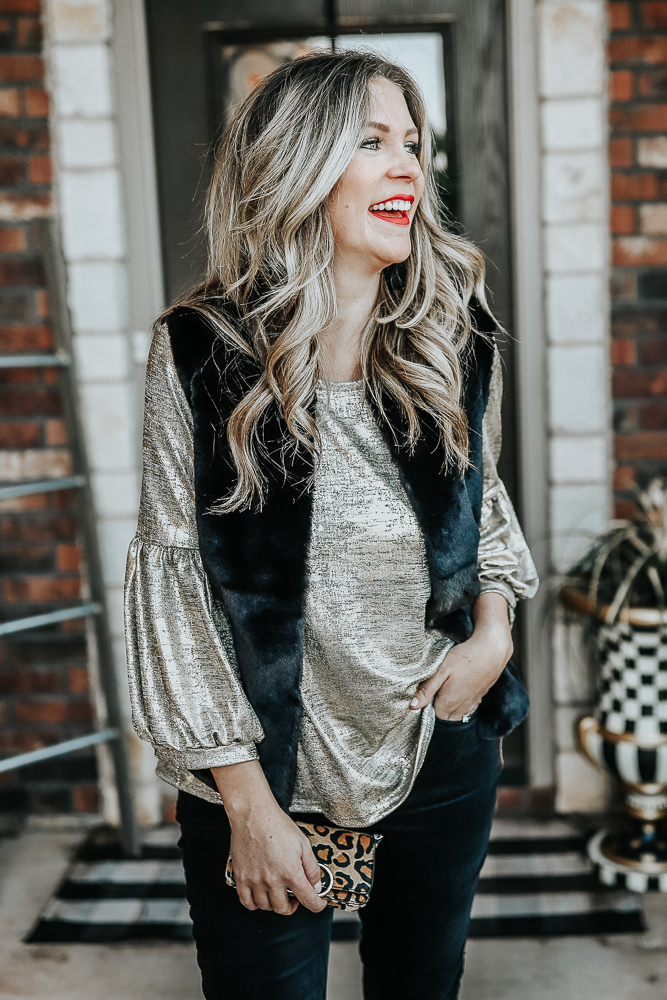 If you are in need of an outfit for New Years but really don't want to spend a ton of money on it, I've found two really adorable options for the night or even a holiday party! I love both of these and if I was going out instead of staying in with three kiddos, this is exactly what I would wear! I styled one faux fur vest and kitten heel bow shoes two different ways and love them both! I'm partial to the gold top and velvet jeans because they're SO comfortable and I think I'll even wear them again!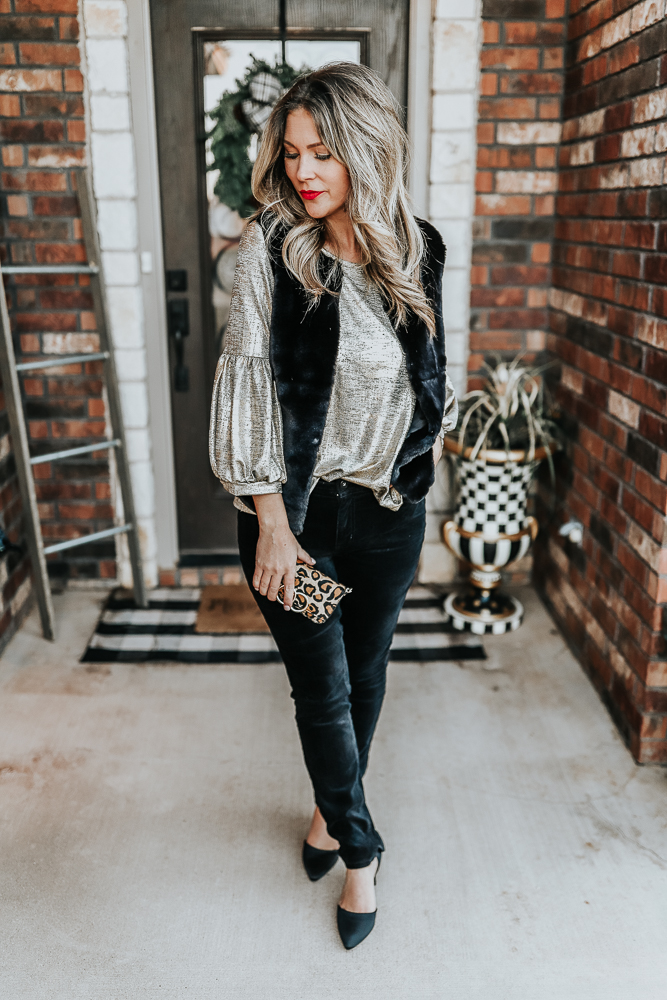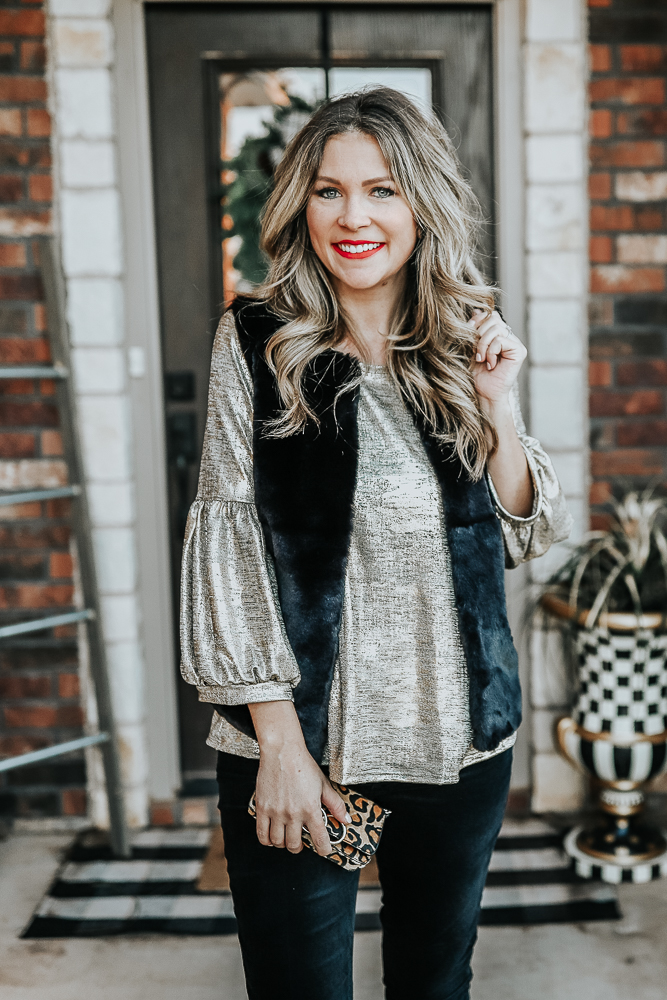 I'm all about affordable, especially since I'm 5 weeks post baby and really am not fitting back into my pre-baby clothe just yet! If I want something special, I'm sizing up in everything so not spending a ton of money on things that I won't wear for very long is better than spending all of my money on them!
Walmart has some really great affordable holiday outfits and I am so glad that I shopped online to see what I could find there first! I grabbed all of this for under budget and just love it all! Plus, I'll wear several of the pieces again and definitely get my money's worth!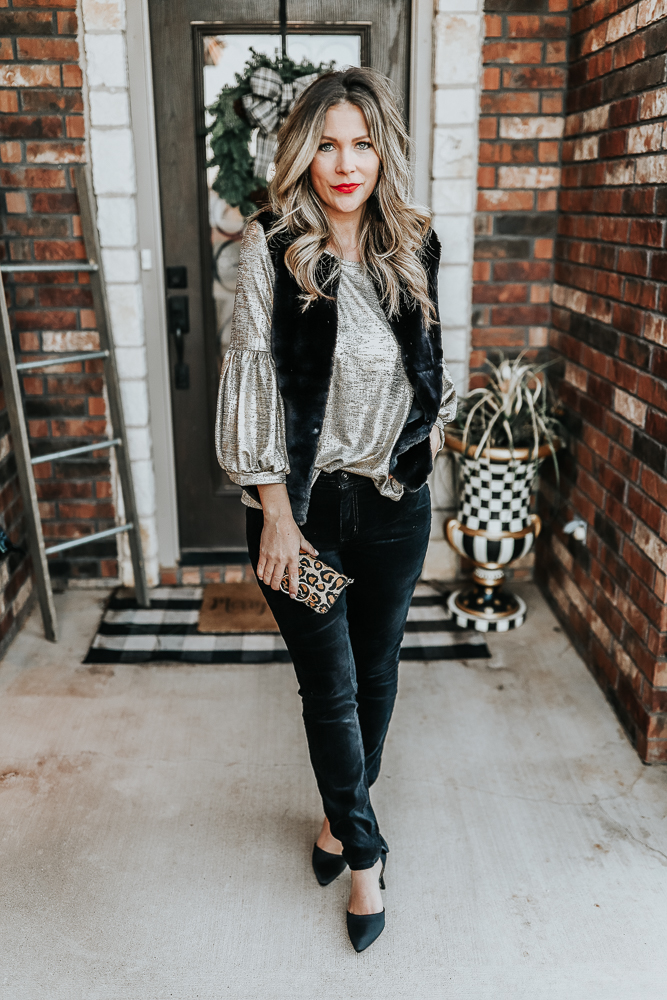 What are your plans for NYE? I think this jumpsuit would be super cute to wear out for NYE! It is seriously one of the most comfortable jumpsuits I've ever put on and I can't even tell you how expensive it really looks and feels! I just honestly can't believe that I found all of this at Walmart! I'm definitely going to be looking for more good finds for yall!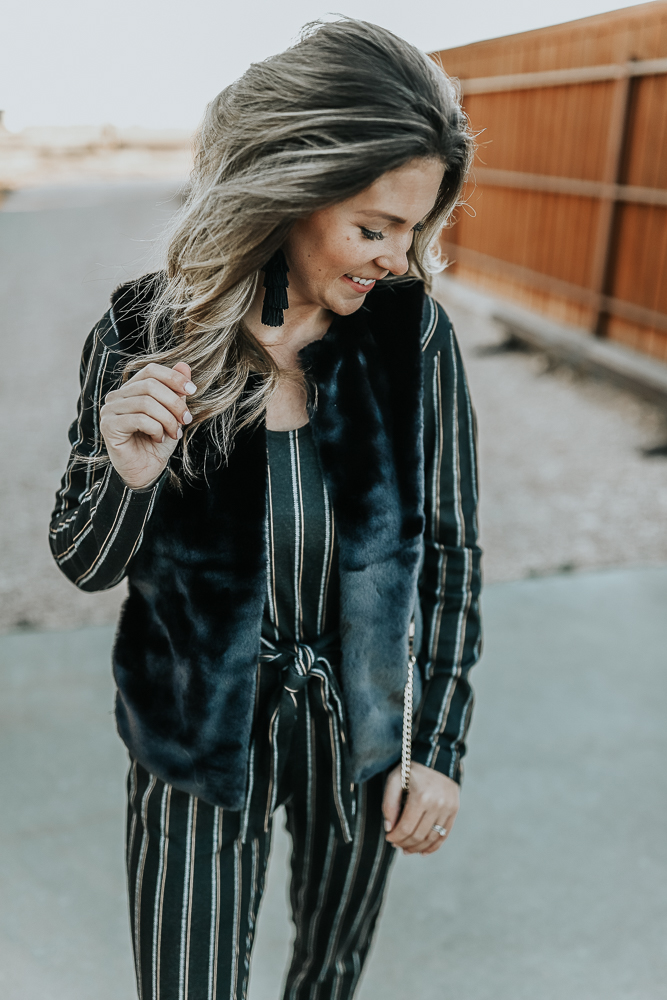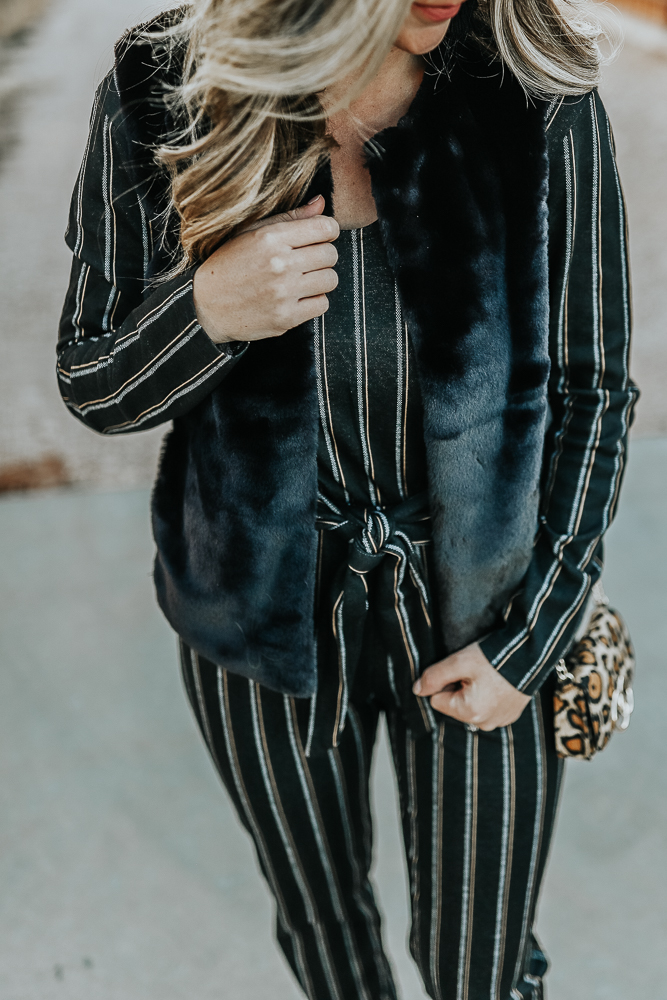 jumpsuit // vest // clutch // shoes


This faux fur vest would be super cute with a plaid shirt and a pair of jeans, too! You can really do so much with these pieces. The leopard clutch will fit an iphone and some lipstick. It's the perfect size to take out with you if you're going out!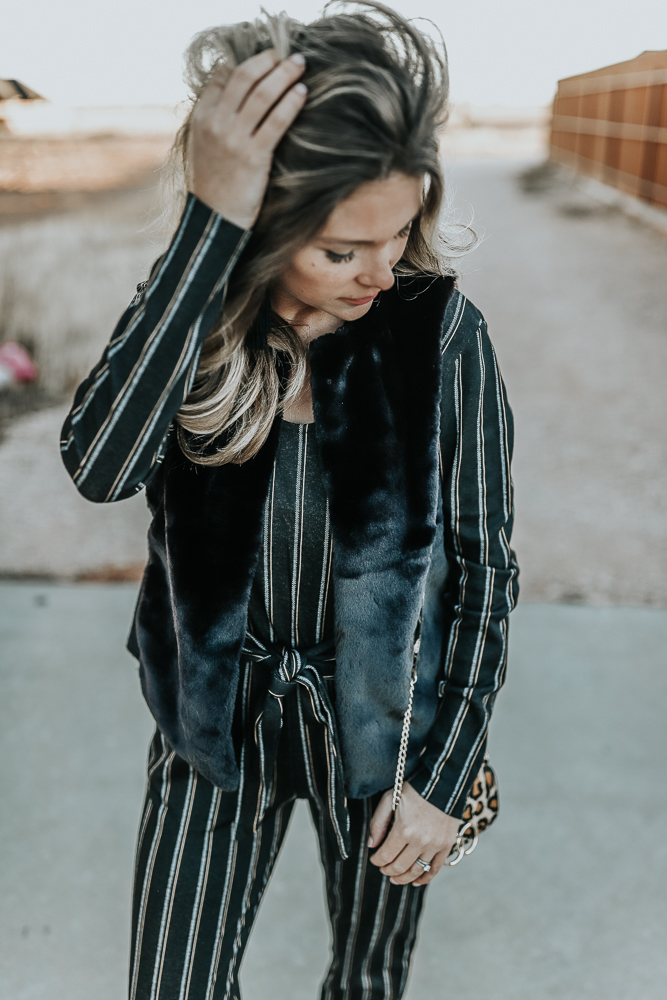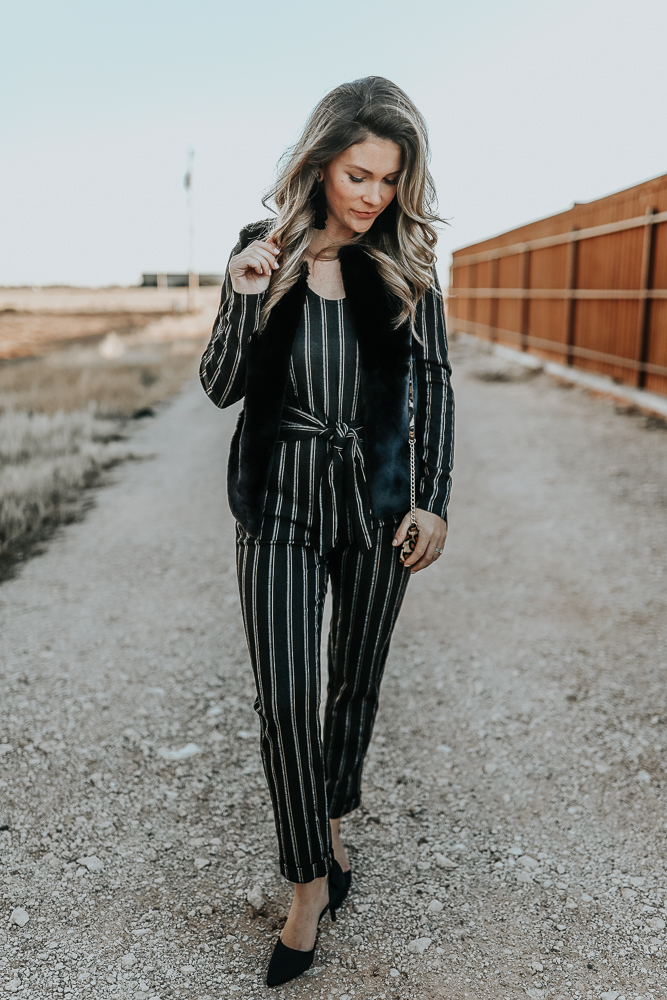 Which look do you prefer? Will you be shopping online for your NYE outfit? I can't wait to see what you guys find! Walmart has a whole section on their website for holiday outfits, so take a look and let me know if you find anything good! I rounded up some more of my favorite Walmart pieces for a festive holiday evening! Scroll down to see all of my picks!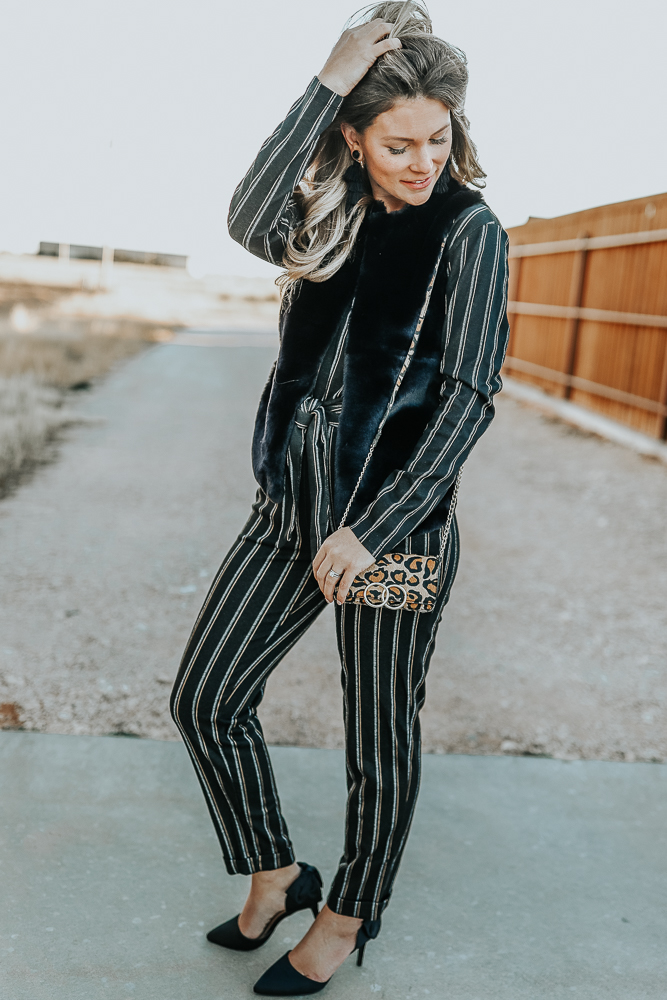 Hope you all are having a great Friday and getting ready for the weekend before CHRISTMAS!! We are headed to our first Christmas this weekend and are so excited to spend time with my family! I can't wait!!!