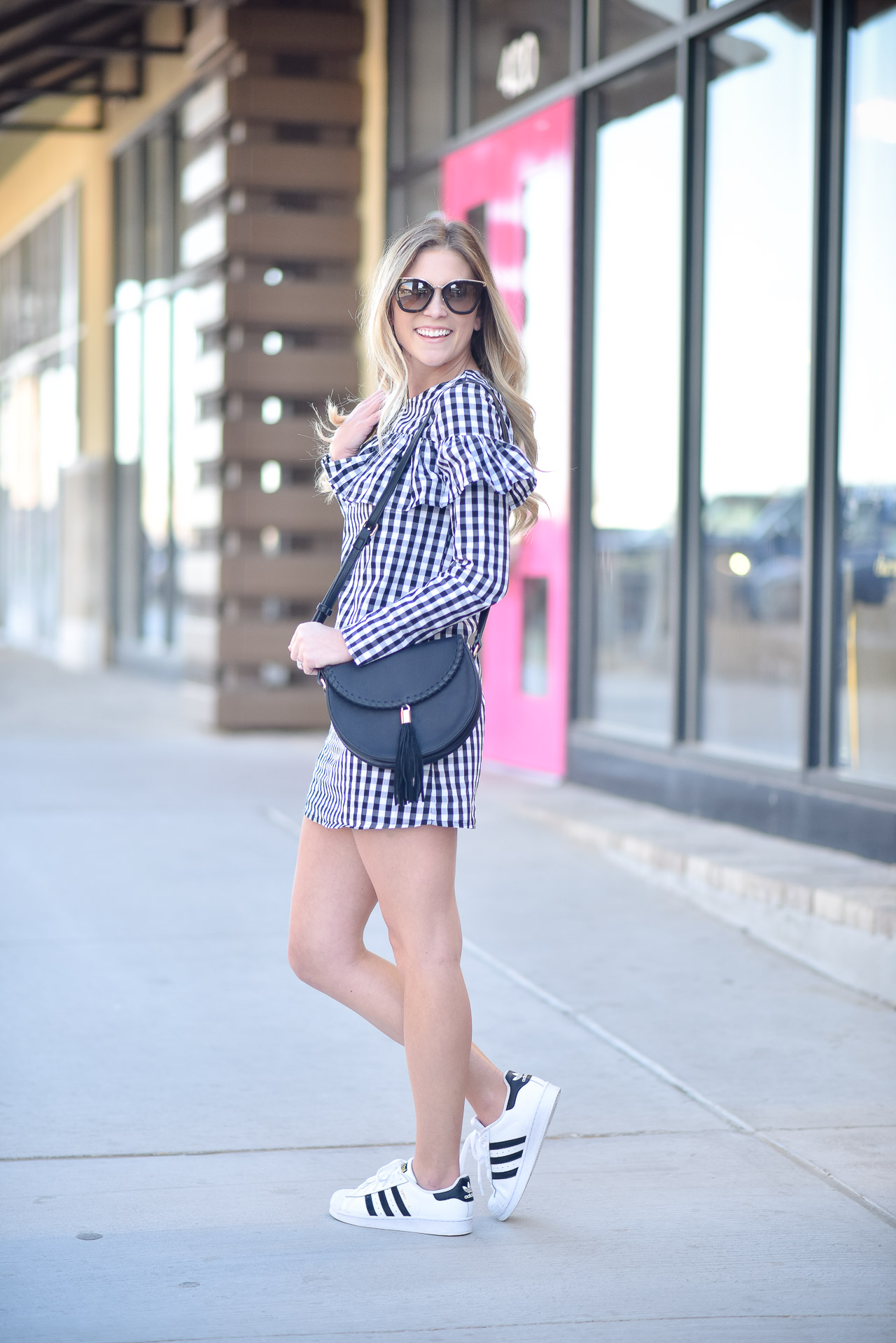 Dress c/o SheIn // Adidas Sneakers // Purse (similar) // Sunglasses
[Photos by Monica Bartles Photography]




---
This post has been a long time coming, because the Adidas Superstar sneakers are literally my favorite shoes in my closet! I am so fond of them that I've even purchased them for my 1 year old and 3 year old! I love that they can go with anything; seriously, anything! I'm sharing all of the different ways you can style the sneakers and justify getting these babies in your closet!
I loved pairing my classic sneakers with this easy dress from SheIn. Can you believe it's under $10!?! Say WHAT! Also, read to the bottom to see how to SAVE on these sneaks!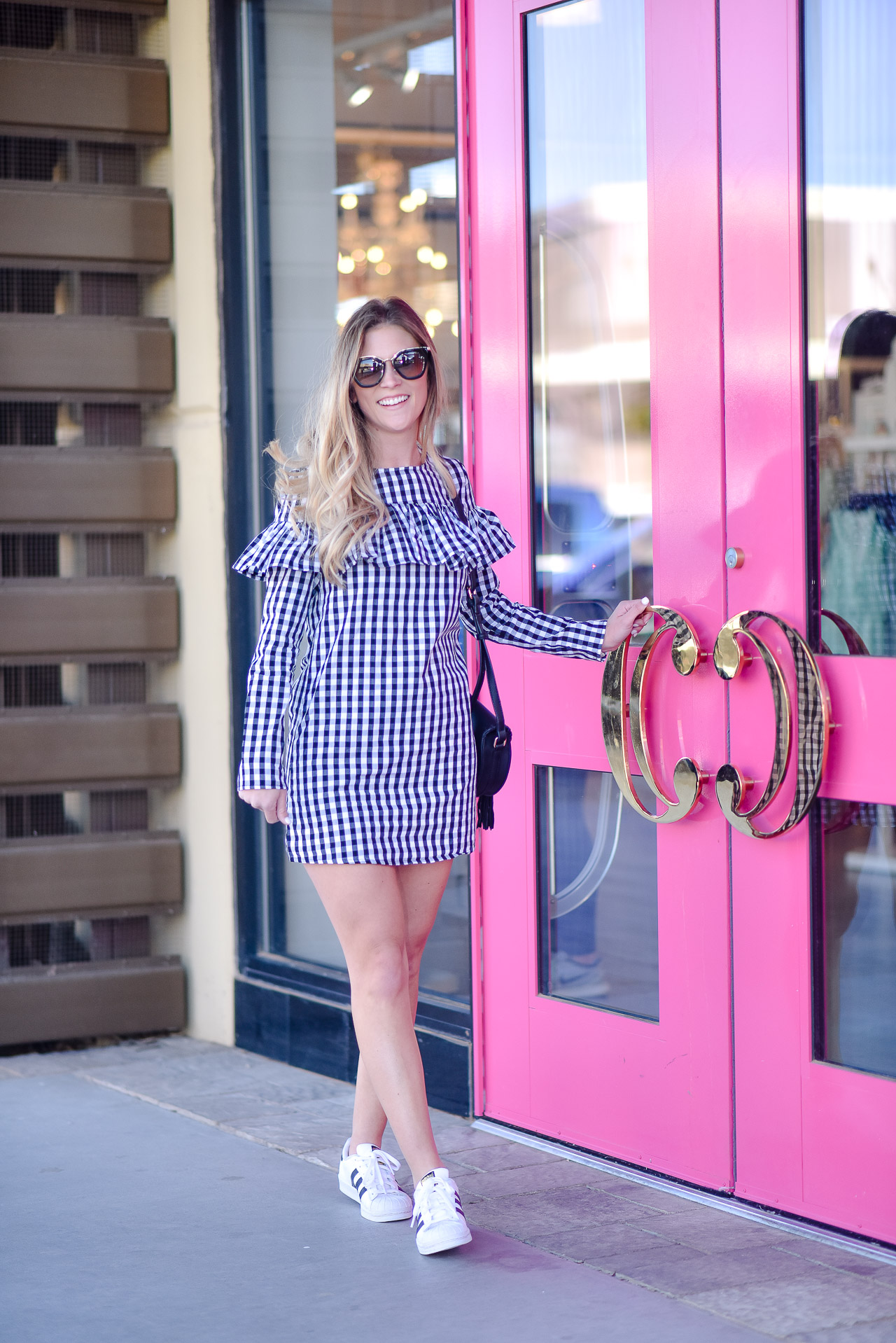 When these shoes came back in style, I was wishing that I would have kept mine from junior high! I didn't hesitate though, because I loved them then and I love them even more now! I know that everyone else loves them as much as I do, because these shoes are making an appearance on some of my favorite fashion bloggers, friends, and even celebs! Take a look for yourself…
Different Ways to Style Adidas Superstar Sneakers
Hillary // Style in a Small Town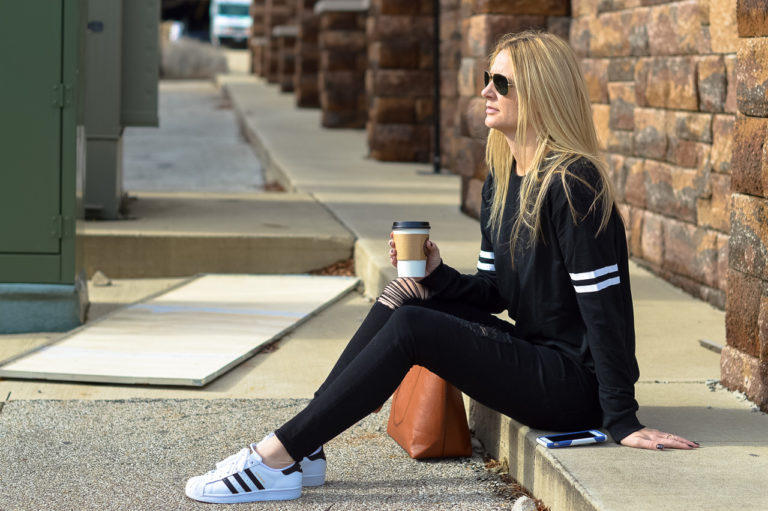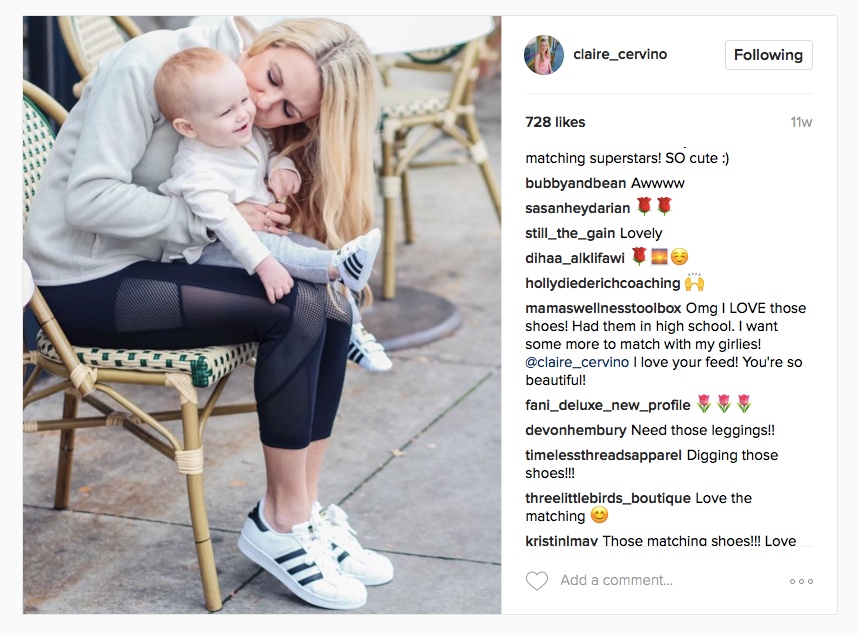 Allison // Allyson in Wonderland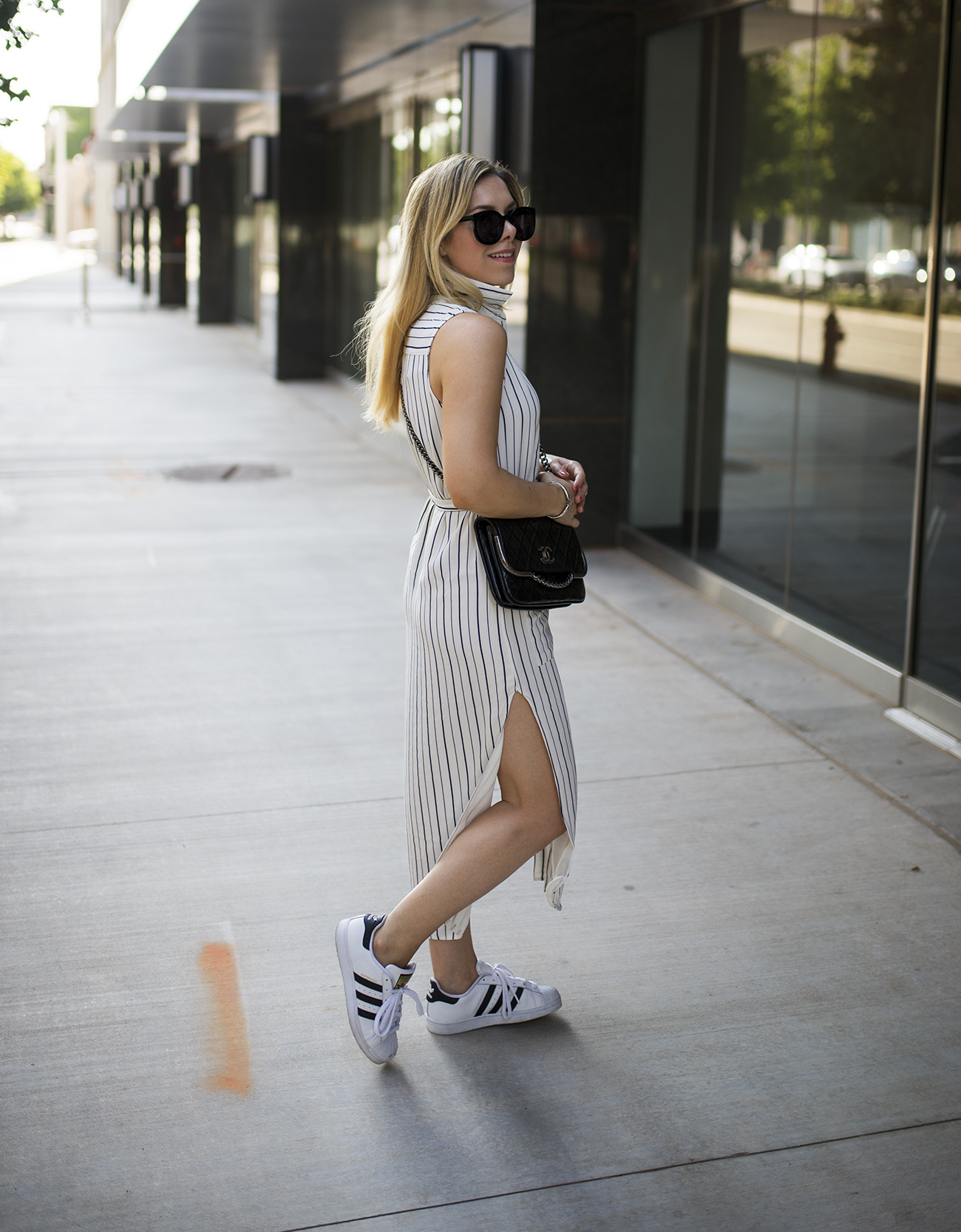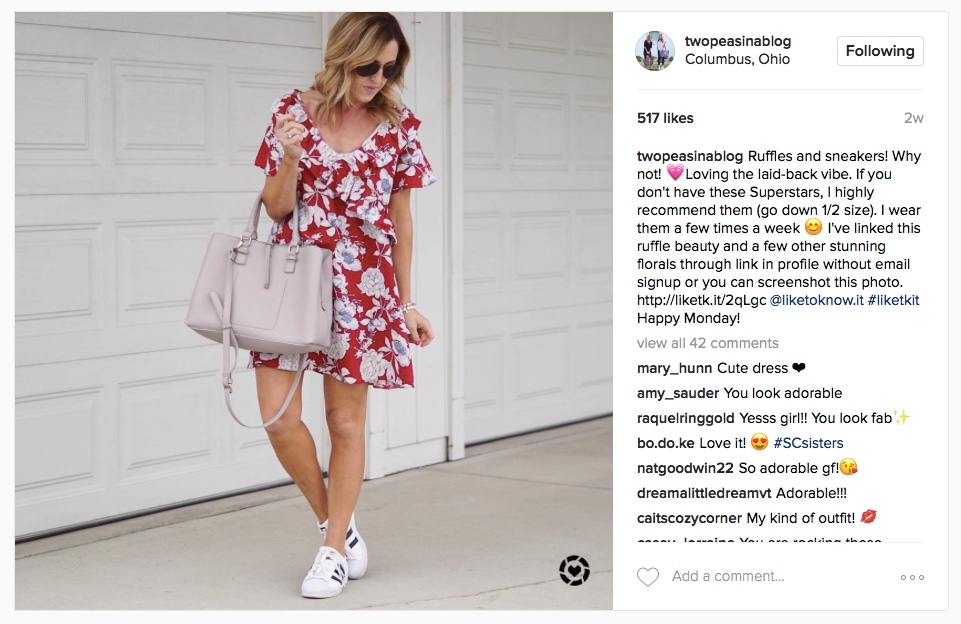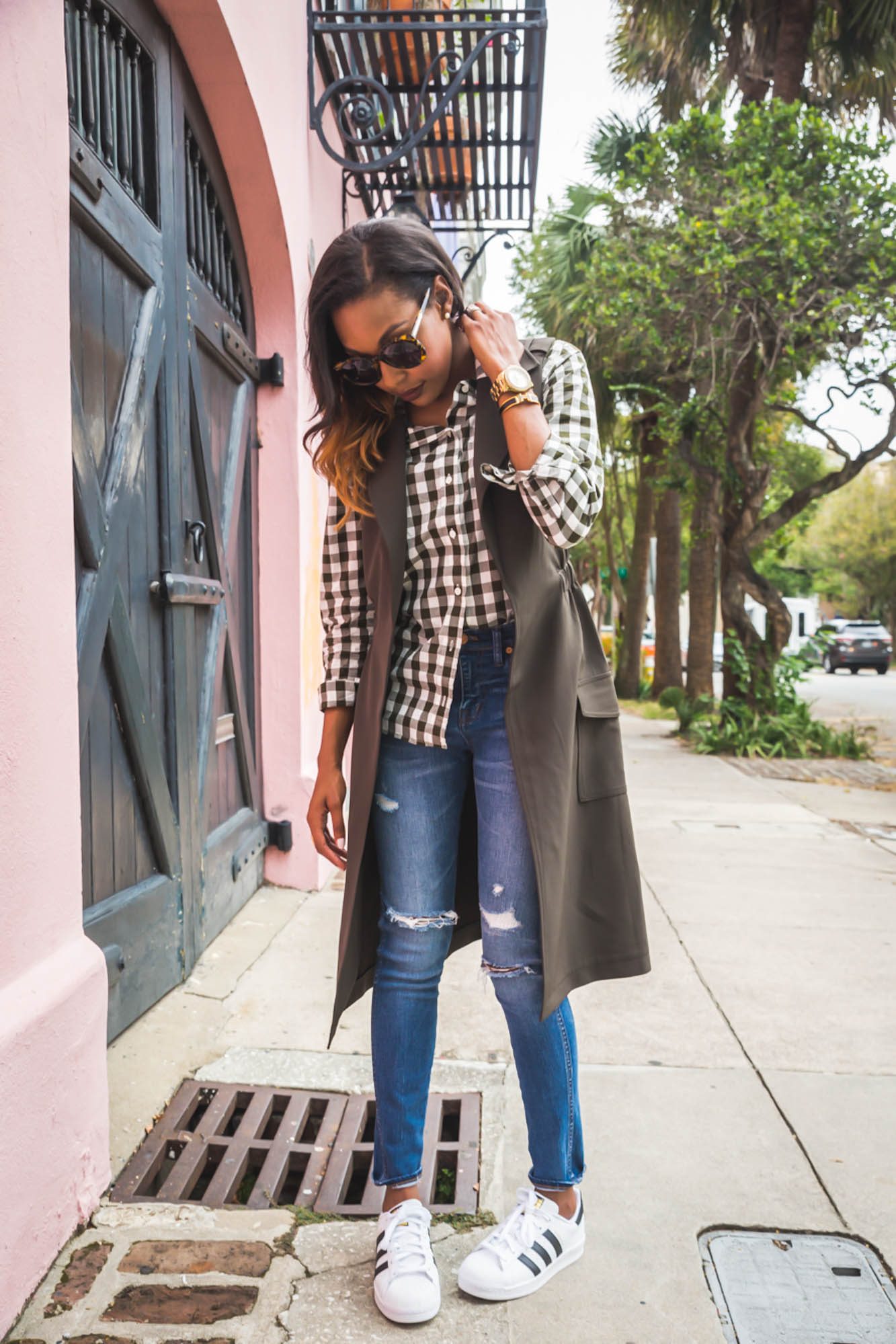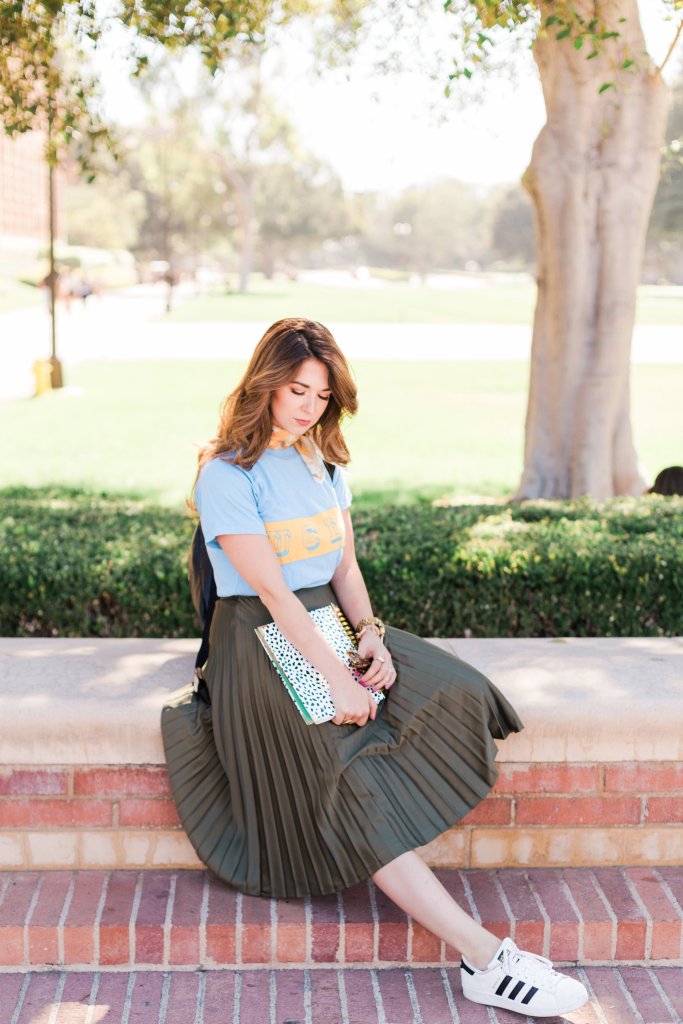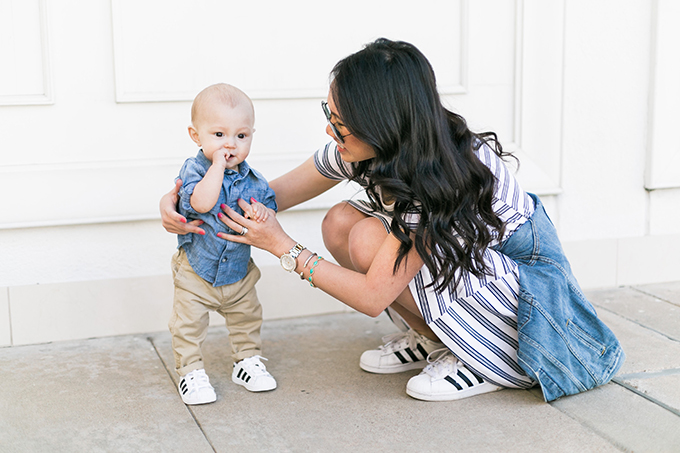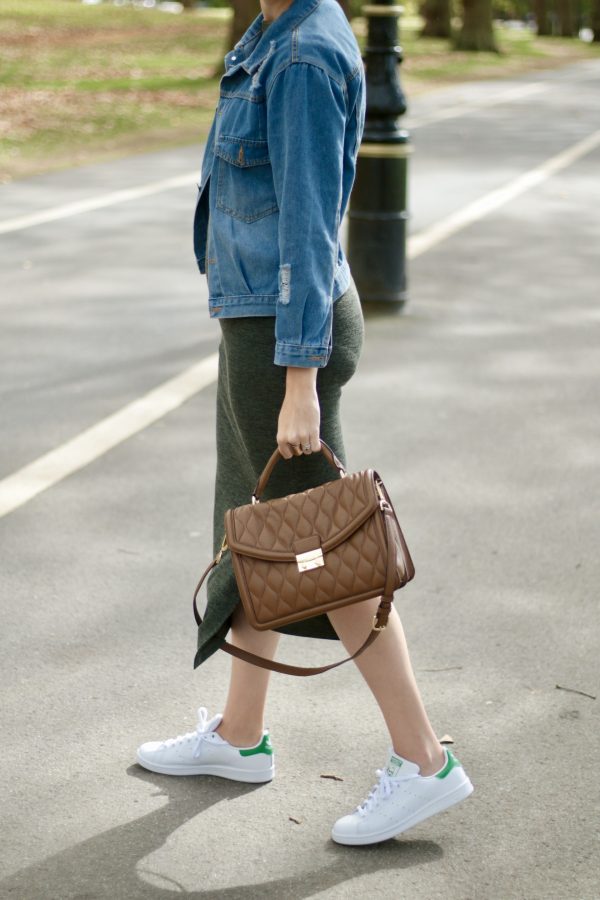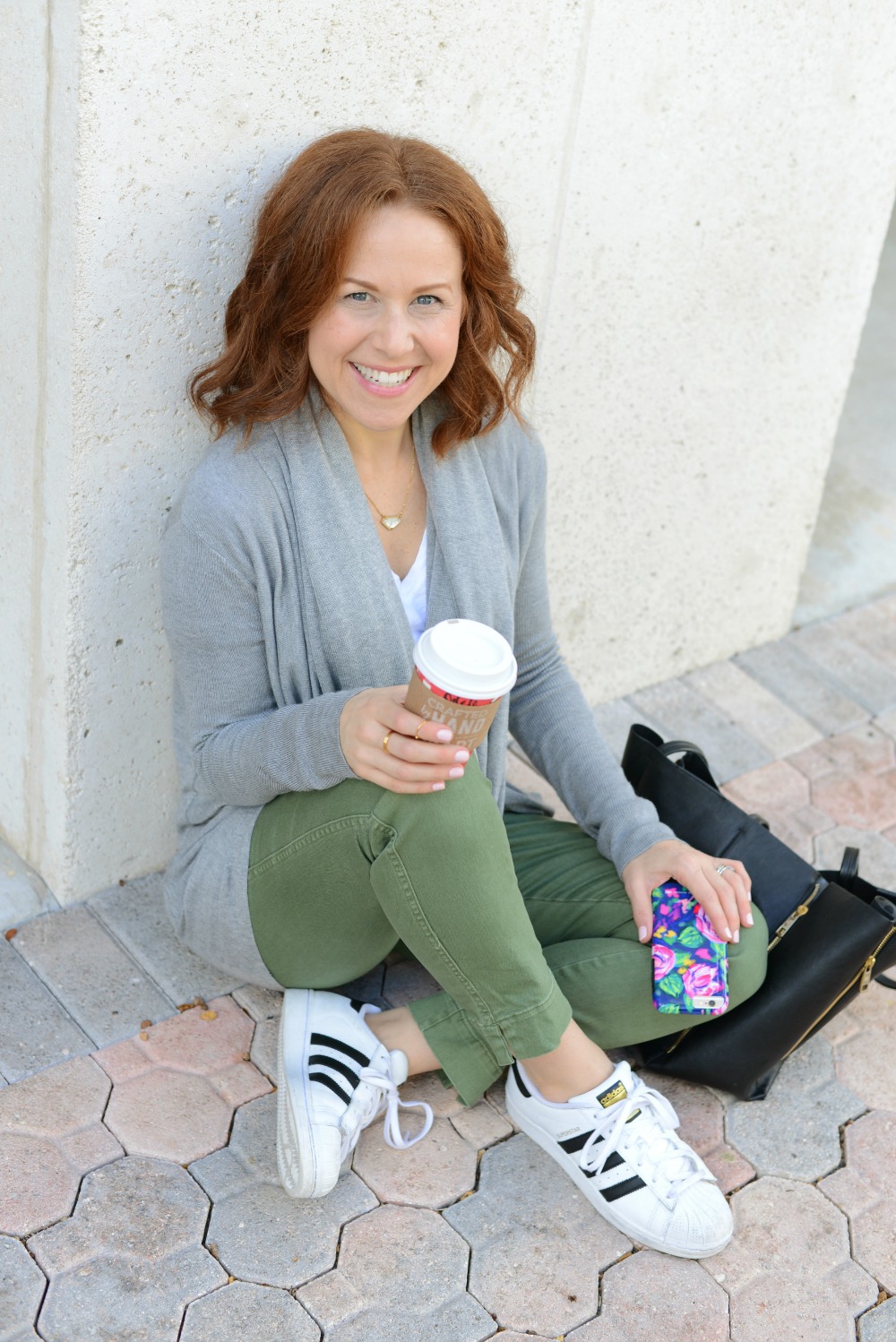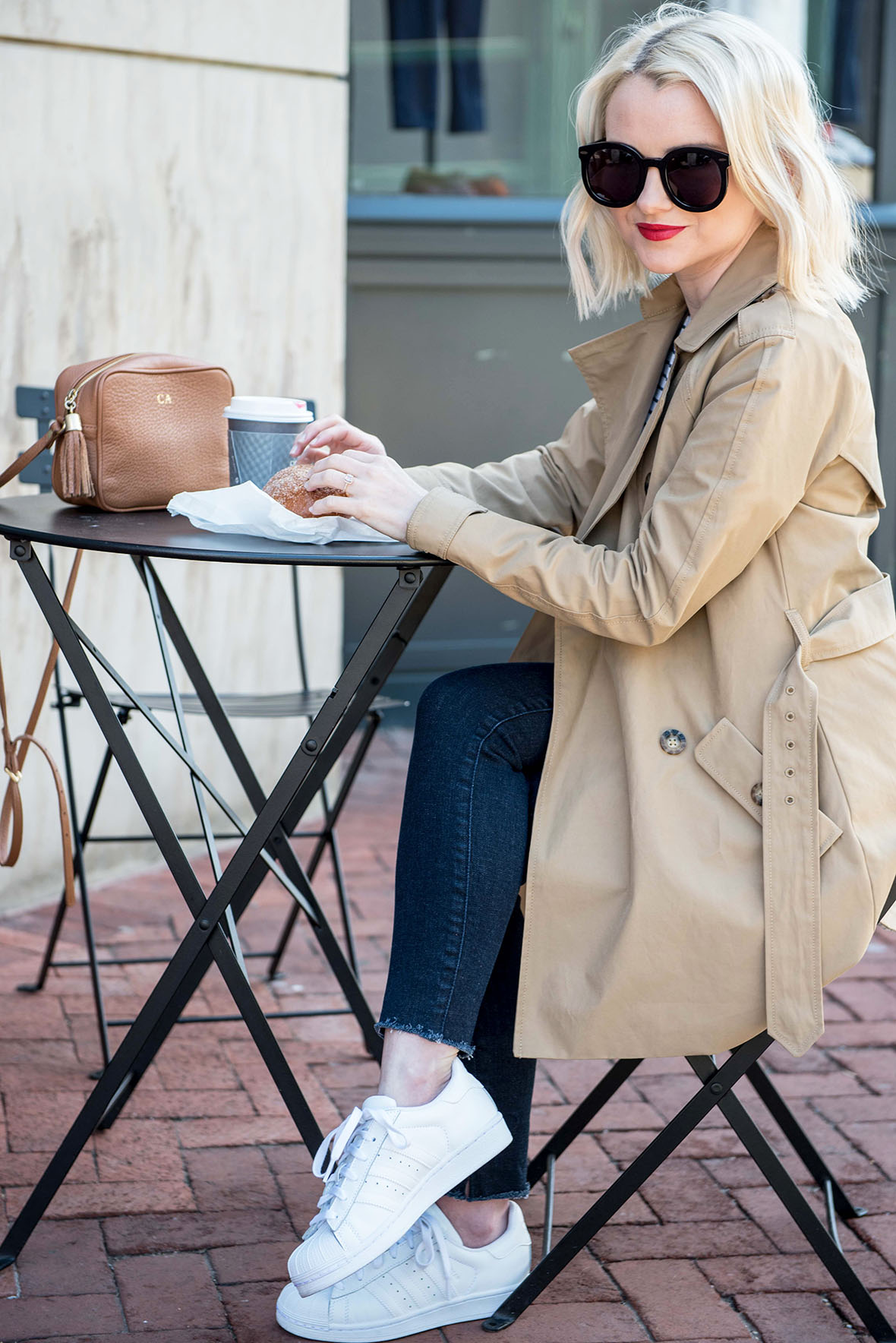 Bethanie // The Garcia Diaries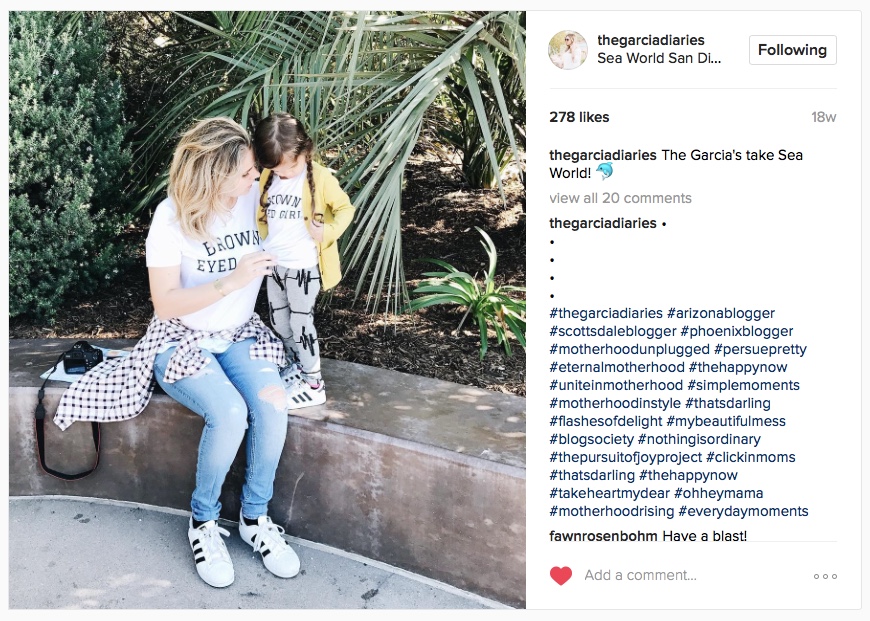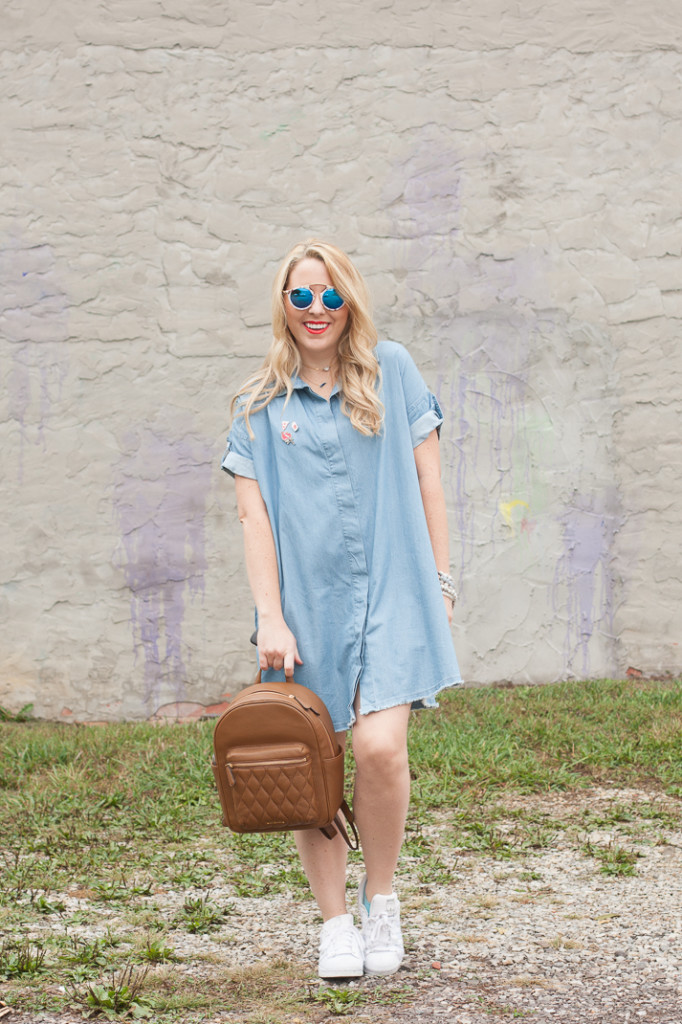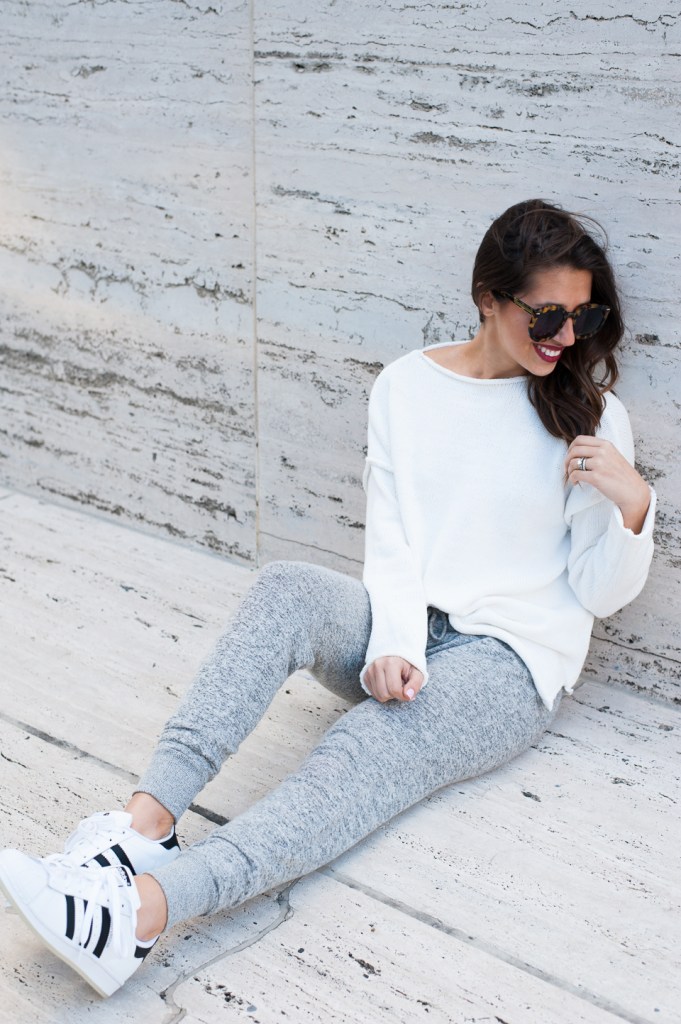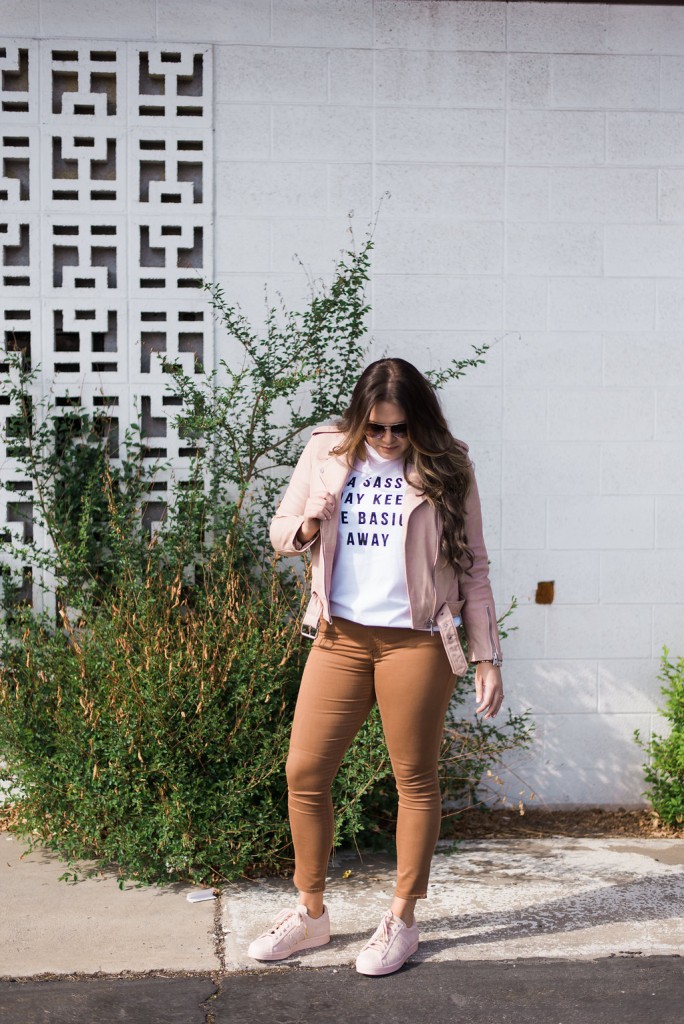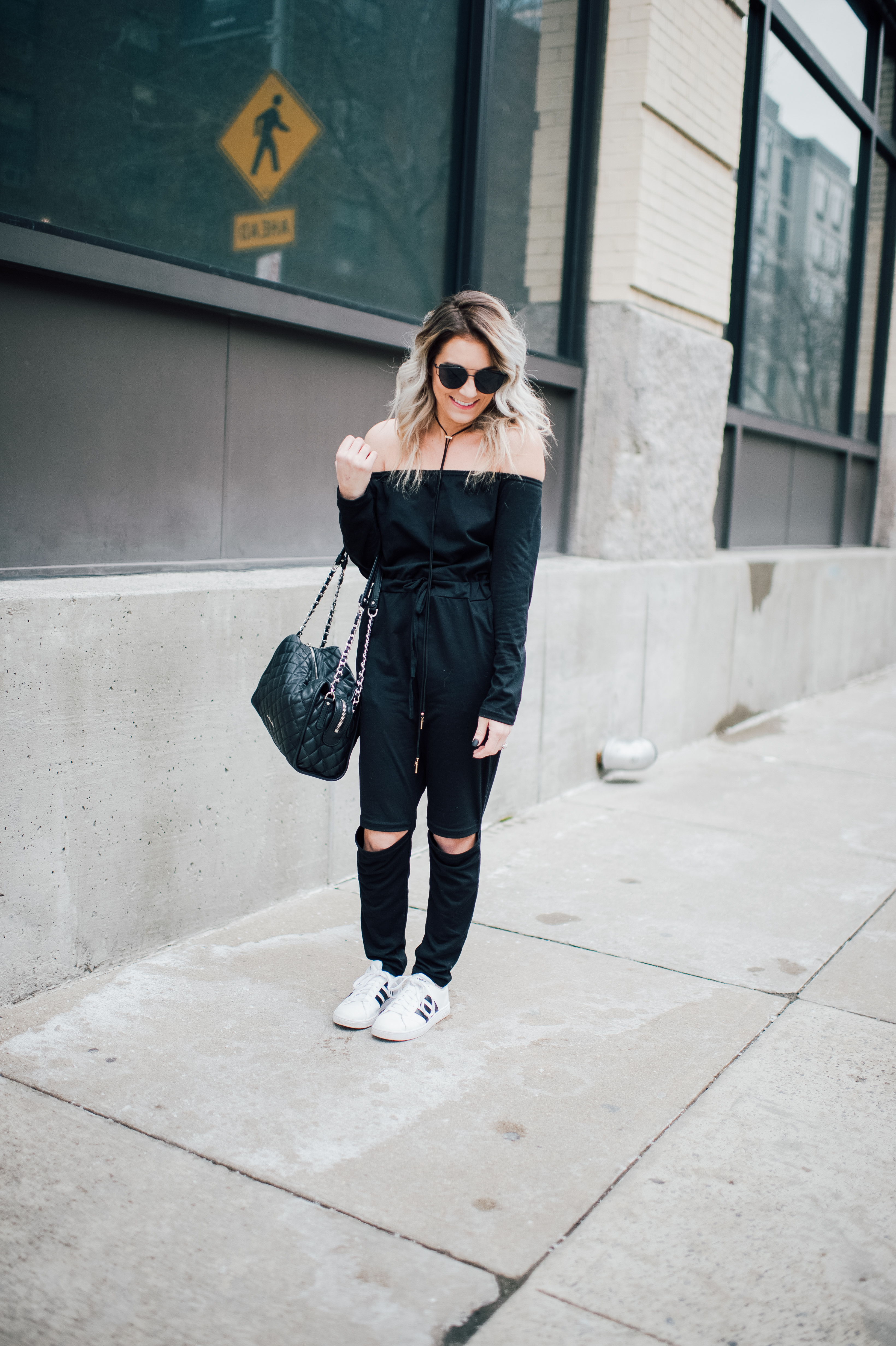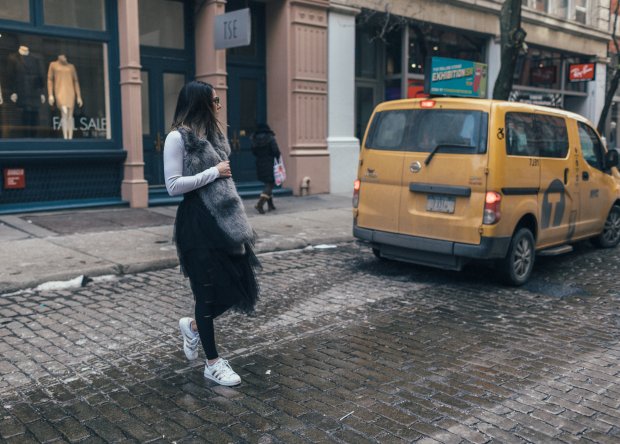 Pamela // Sequins and Sea Breezes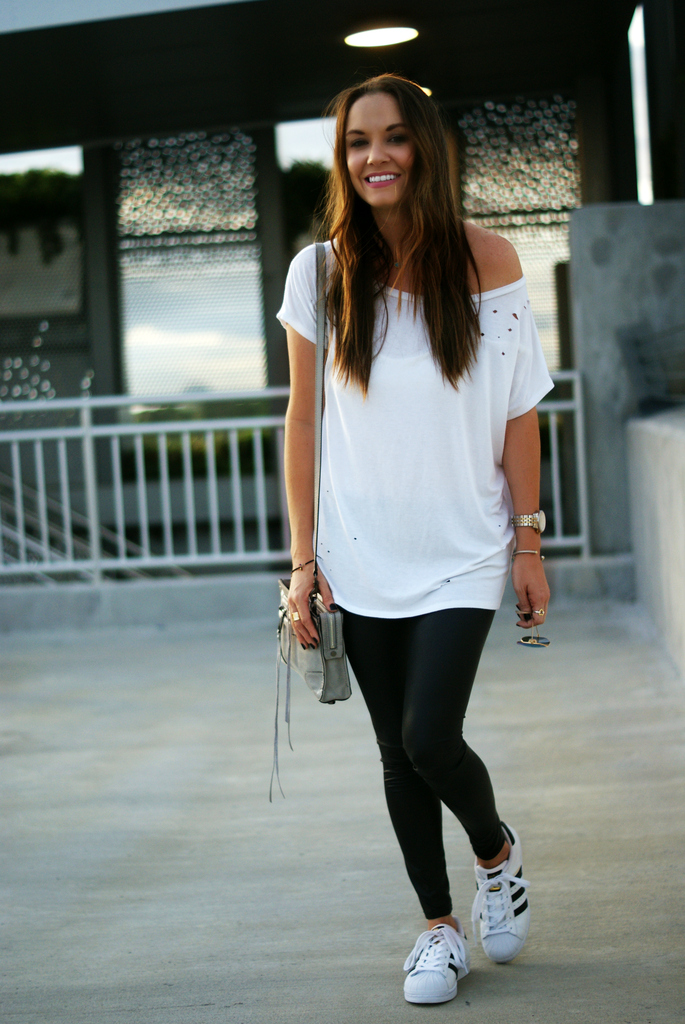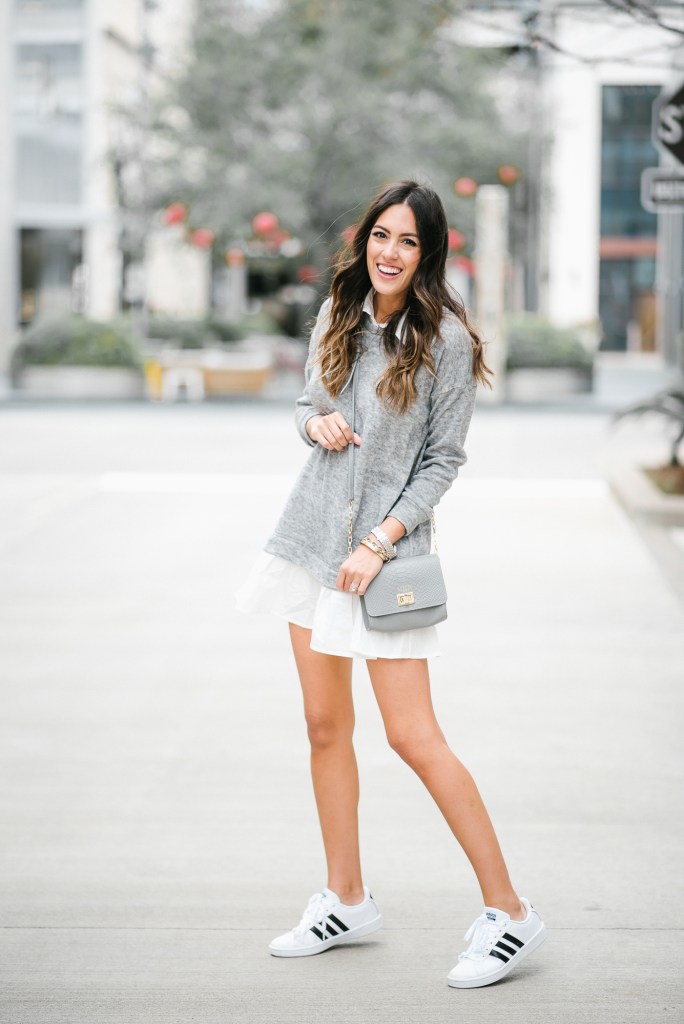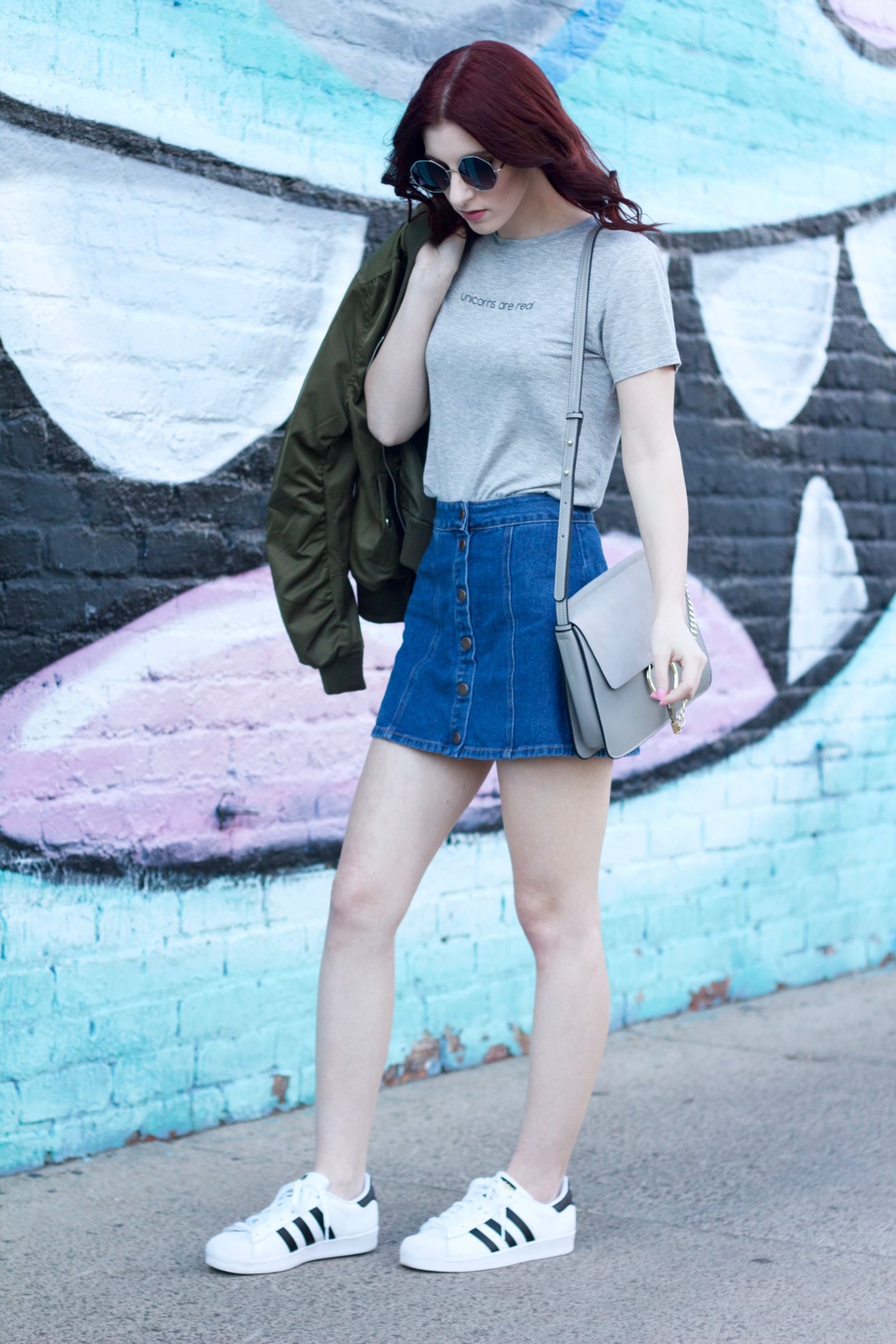 Another one of my styles on Instagram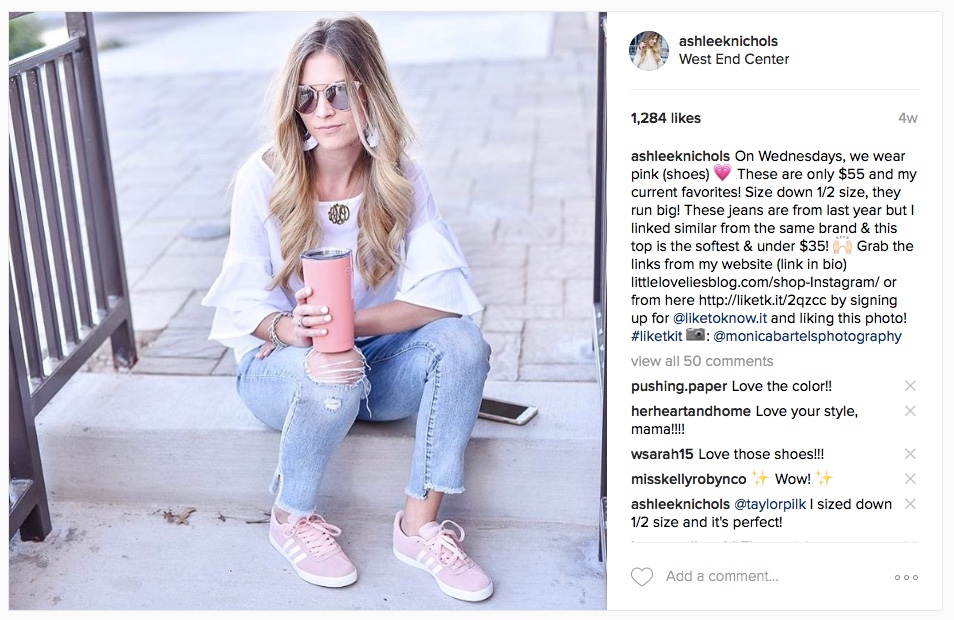 Want in on a little secret!?! Shhhhh….I do this often and no one ever knows!! I buy KID SIZES of popular shoes! Yep, I sure did buy a kid size 4 in these because it's a 6 in womens. I usually wear a size 6.5-7 but these run large, so size down a half to a whole size. Or even save some money (at least $20) and buy in kid sizes! They fit my feet better than the adult ones, too!
I love how you can dress these sneakers up with a dress or wear them with shorts and a tee! The options are endless with these! Even though we have all taken on the popular trend; we've all styled them differently and made them our own! How will you style them? If you have already worn them, tag me – I'd love to see your photos!
I've linked alllllll the Adidas Superstar sneakers below from baby to men! Let me know which ones you get and how you're going to wear them!