Today's post is sponsored by Evereve! Thanks for supporting the brands that choose to partner with me! Post contains affiliate links. All thoughts and content is that of my own!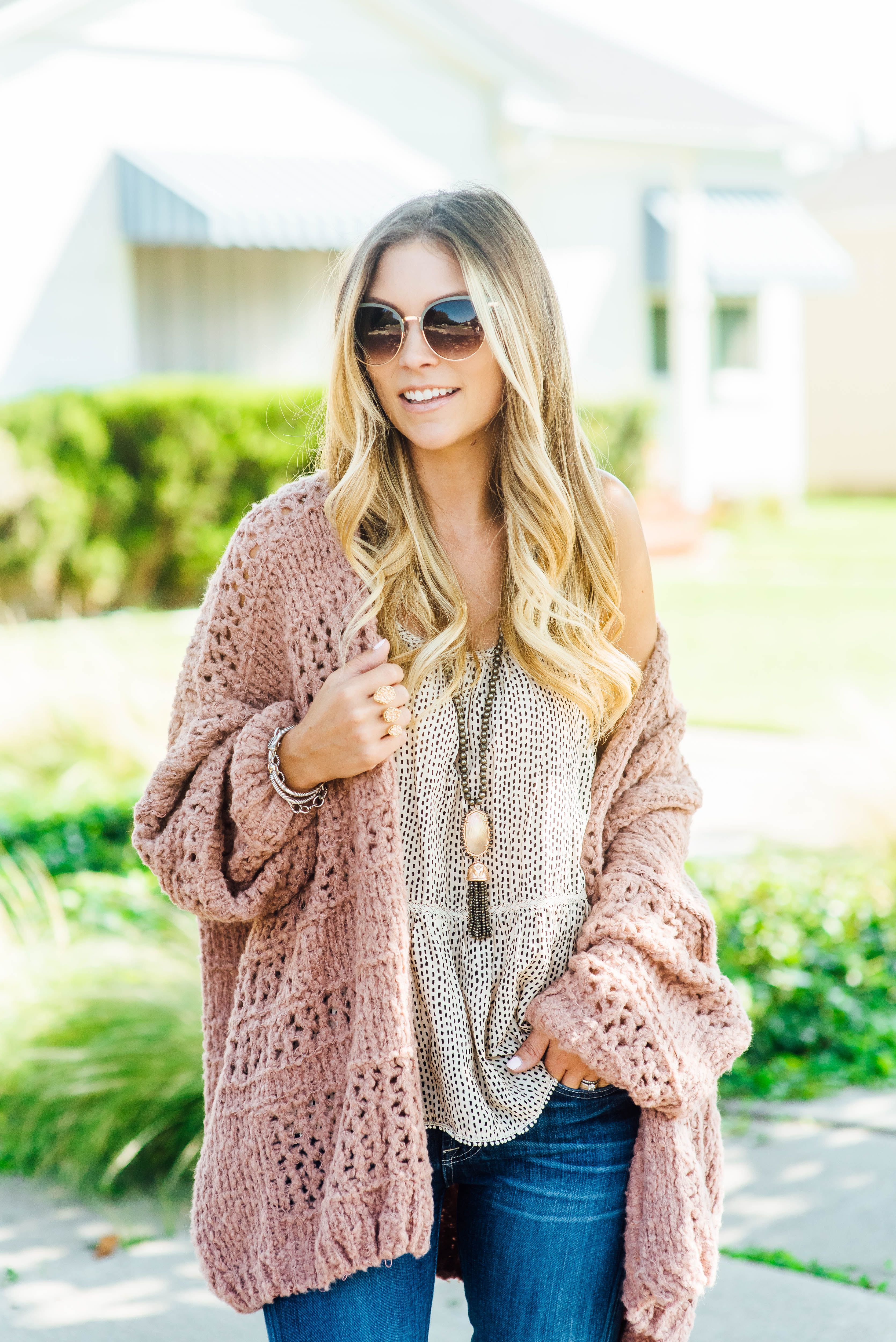 Do you know how to dress like a mom? Just because you're a mom doesn't mean you have to skip the trends and dress boring! I'm sharing 10 trends worth trying when you're a mom with Evereve today!

Photos by Lissa Anglin Photography

Becoming a mother can be one of the trickiest waters to navigate! With the changes your body makes through pregnancy and post baby, it can be a feat to learn how to dress your body. I'm here to tell you moms don't have to trade in their style with the diaper duty; you might just need a little push to learn how to dress like a mom. Embrace the mom trends and find your everyday momiform with my new found favorite store, Evereve!
Evereve was introduced to me a few months ago, and I've been hooked since. I had no idea that I would want literally everything on their website, but even more so that they have stores across the country that I can actually go shop for my mom-bod. They have the best brands and trends while holding really great sales!
The online boutique and many store fronts across the country have the best mom trends and I'm encouraging you to try at least one new thing this month!
10 Mom Trends Worth Trying


What are you thinking about these mom-trends? Are you ready to add something new to your closet? I am so excited to announce that I'll be hosting the Fort Worth
Evereve
official grand opening and would love to meet you there to SHOP! I'll be helping style outfits, sipping some wine and just enjoying some mom time with girlfriends! Grab your girlfriends and head to sip & shop at the Ft. Worth Evereve on September 14th from 5 to 7pm! Don't worry, there will be door prizes, giveaways and lots of fun to be had!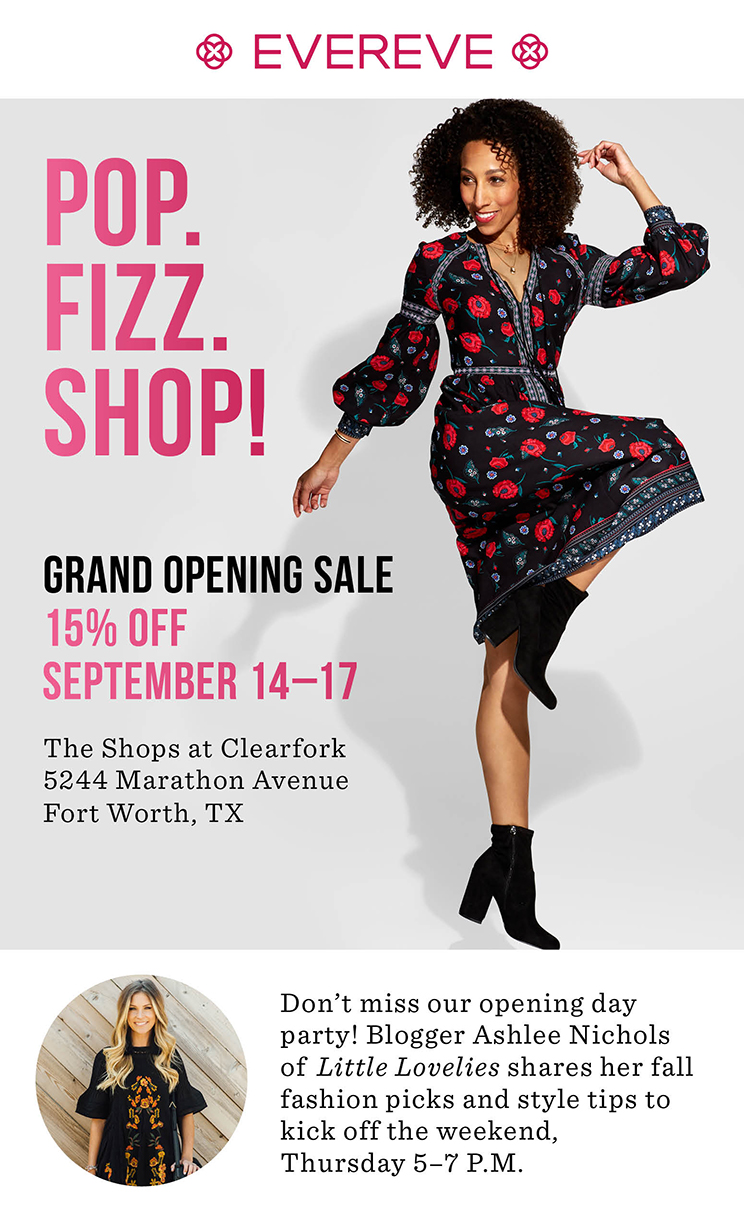 Fort Worth Evereve
5244 Marathon Avenue
Fort Worth, TX 76109
September 14th from 5-7pm
Don't have time to shop? (Who really does as a mom?) They have developed a way to get you dressed to the latest mom trends by sending you a perfectly curated box for you called Trendsend. I cannot wait to try this because sometimes I just don't have the energy to pick an outfit for a special event, etc. This is perfect for those of you who don't love shopping, too!
I hope you gained a little confidence in trying a new mom-trend today! I know it's hard to think about yourself for once rather than thinking of your kids 24/7 but I promise you'll feel so good even if you just spend some time on the website and don't even buy! I know it's just important to do something for yourself and remember who you were before becoming a mama! So go treat yourself!
We also want to treat one of you sweet mamas to some goodies. You will get 15% off the store valid in store only at Fort Worth location only 9/14 through 9/17 as well a chance to win gift cards at the event! If you aren't able to make it to the store, head over to my Instagram for a chance to win $100 to shop online at Evereve!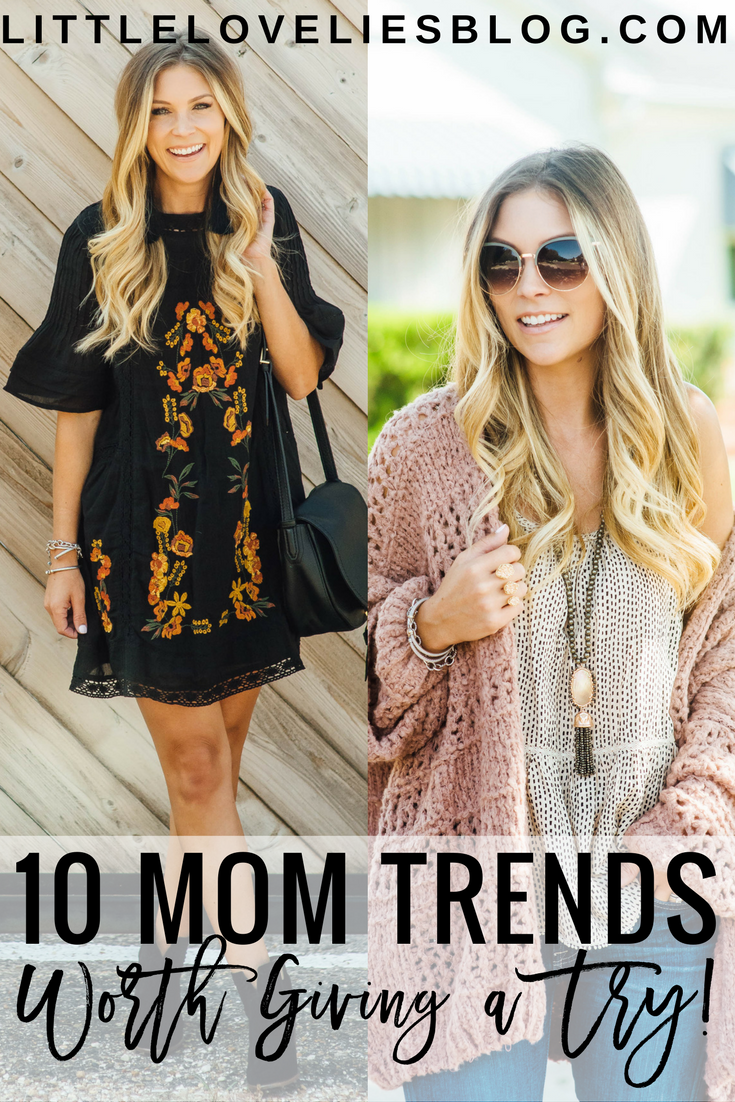 Hope you ladies are having the best day! And mamas, I hope your coffee is stronger than your toddlers…because today (and everyday) you deserve it (and all the coffee you can handle).